An average squad age of just 23.7 years, the home of the best-run club in the country and, if you'll believe it, most attractive football in the Championship, is Brentford.
I'm a football Calvinist and romantic- I'm not often one for shots on target statistics, save percentages, how-many-times-he-got-dribbled-past data etc, so the contemporary trend towards analysing the game through a purely numerical and statistical lens leaves me somewhat perturbed. My analysis on football is polar to this trend; I'm guilty of using the intangible and subjective metrics to base my judgement on any given team's success, harking to what are admittedly perhaps archaic clichés such as "do they want it enough", "have they got footballing brains" and most importantly "does it get me off the edge of my seat". However, despite these personal ideological differences to the data-driven side of the game, it's evident that the sensible, stats-based approach is a sustainable model for English clubs, especially in the Championship – which is a notoriously unprofitable division, where teams often come unstuck (to put it mildly) recklessly chasing the holy grail of promotion to the Premier League.
This is a time where the (lack of) financial health of many EFL clubs is striking; not only amongst 'smaller' clubs such as Macclesfield and to a more obvious extent Bury (who ended up dissolving as a club due to financial woes this August past), but also 'bigger' clubs, such as Bolton Wanderers- a club who were literally hours away from suffering the same fate as Bury despite competing in Europe just 11 years ago. In turn, these examples highlight just how well some clubs are doing to 'punch above their weight' and remain in the green in the process- and no example is better for this than a club in our dear London- Brentford FC.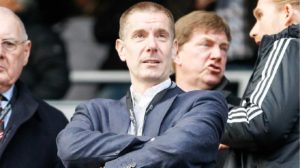 Even Brentford fans would likely admit that they are, at least in a historical sense, the 'smallest' club in the Championship- they have only been in England's top flight for 5 years of their 130 year existence (and these years were predominantly in the 1930s) and their current home, Griffin Park, ranks 23rd out of the 24 Championship clubs for capacity. Yet their development over the last 5 years into an established Championship side from a side lingering in between the 3rd and 4th divisions is no fluke, and is instead the midpoint of a masterplan journey, set in course by Matthew Benham's purchased of the club in 2012. Benham, a lifelong Brentford fan, who made his millions through professional gambling, a field where faith in numbers, not human instinct, is critical, set about transforming Brentford into a pioneering club with regards to analytics. This ambition has since transformed into reality and has been thoroughly vindicated; even more so upon looking at the success of the Danish club FC Midtjylland, a club also owned by Benham who since his purchase in 2014 have become perennial title challengers in the Danish Superliga, winning it most recently in 2018, by applying similar methods to that of Brentford.
Benham's masterplan off the pitch is the reason why so much progress has been (and is yet to be) made on the pitch. The most revolutionary aspect of this, at least from my traditional perspective, is that their academy (institutions which are, at least historically, at the heart of the vast majority of English football clubs) was scrapped in May 2016. At face value, this could be viewed as a reckless decision in the long run, but by scrapping the academy Brentford's recruitment policy has arguably become the most sensible long-term transfer policy in English football. The average age in their squad of just 23.7 years is the result of a transfer policy based on a simple idea: sign young players with undervalued potential and at an undervalued price, broadcast their immense potential, and sell them on for immense profit to maintain sustainability. To maximise the profit made via this method, their scouting network extends all over Europe and their first team squad exemplifies this, including 2 Spaniards, a Greek, an Algerian, a South African, an Ecuadorian (although brought to attention due to his form whilst playing in Poland), a Czech, a Guinean, and a Frenchman, along with numerous players from the Nordics fitting their penchant for scouting in Scandinavia where young players are unerringly technically and tactically adept. Despite this approach, they haven't neglected the home market finding some excellent bargains in the lower divisions of English football.
This summer the sale of Ezri Konsa, a rough diamond of a ball-playing Centre Back for £12 million and Romaine Sawyers, an exceptional attacking midfielder at Championship level for an undisclosed fee have represented immense profits. Additionally, some current English members of the squad are among the most exciting; whilst Ethan Pinnock (signed from Barnsley this summer) who despite not having had too much game time this season remains a solid buy at 26 years of age. Best of all is Ollie Watkins (signed from League Two Exeter City in 2017) who despite having consistently played as a Winger or Inside Forward throughout his career has already bagged 10 goals this season (the 2nd most in the Championship) playing as a Number 9, an exciting tactical tweak which, again, is no fluke.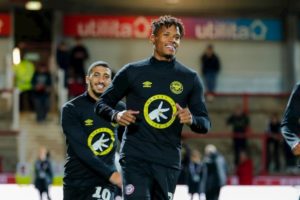 Furthermore, they couple this initial transfer policy with a faultless replacement transfer policy after selling on key players. To demonstrate this, look no further than the sale of top scorer Neal Maupay to Brighton this summer; announced on the 5th of August for a colossal £20 million fee, later that exact day Brentford announced the signing of forward Bryan Mbeumo, a French Under 21 International who already looks at home in the Brentford front line. Similarly, the aforementioned Pinnock was a direct replacement for Konsa, with Pinnock having a very similar skill set. This ability to have replacement signings targeted and ready even before the sale of a key player, as well as a far-reaching scouting network which covers and discovers all of Europe's best talent, is bettered only by the Red Bull franchise clubs (Leipzig and Salzburg) on a continental scale and is without equal within these isles; it acts as Brentford's bassline in Benham's masterplan.
However, there are other elements which make up Brentford's healthy financial position. They have made attempts to attract more attention, both public and media, within London and on social media by collaborating with celebrity fans Kurupt FM, recently releasing a gorgeous special edition Brentford black and yellow away kit, with the album cover to The Lost Tape in place of a sponsor. Most notably, the construction of their new stadium will revolutionise the financial capabilities of the club. The 2019/20 season will be Brentford's last at Griffin Park, home to the club since 1904, and they will be moving to the newly constructed Brentford Community Stadium, which will have a capacity of 17,250. Benham has stated that he's "absolutely confident that the unique nature of the site will result in a stadium that is still different to the majority of new stadiums, is small enough to create a fantastic atmosphere yet big enough to enable the continued growth of our supporter base and offers a brilliant matchday experience for all fans." This correlates with Benham's thorough and scrupulous planning of anything involved with the club, and the new stadium won't deviate from the success of everything else related to the football club over the last 5 years.
All of this work and planning off the field though serves the most important and most direct role of a football club: what happens on the pitch. Despite finishing 5th and making a playoff semi-final in their first season back in the championship in 2014/15, since then they have never truly made a promotion push, despite top half finishes in every season since 2015. It's clear that Brentford have the ambition of making the Premier League, but they have never been reckless in chasing this dream, consistently using the sensible aforementioned transfer policy. Given that their current model hasn't got them 'over the line' after 5 years in the Championship, the question has always been "when are they going to make the push?", which would entail keeping their star players, excellent manager and adding 'now' quality players to their squad rather than 'potential' quality players. Over the last calendar year there have been blows to this plan; ex-manager Dean Smith leaving to manage his boyhood club Aston Villa in October 2018 (he was flying at the start of the season with the side and eventually took a flailing Villa to promotion that season) was a massive blow and the offers this summer for star men Sawyers and Maupay were simply too good to refuse. However, this season, the holy trinity of manager, players and on-pitch performances are all showing exceptionally promising signs. Thomas Frank, current manager, was appointed in-house after Dean Smith's departure, and has shown phenomenal resilience throughout his tenure despite criticism of some fans. He managed to get through a dismal start of 1 win in his first 10 games to steady the ship and lead them into the top half, has shown tactical nous along the way (changing from a failing 4-2-3-1 into a functioning 3-4-3 in the latter half of last season) and most importantly, at least in my eyes, endeared himself to the fans through his emphasis on the romantic side of the game, not least recently in the West London derby vs QPR.
The players are now starting to perform at their peak as well- after indifferent starts to the season the 'now' quality signing of Pontus Jansson is showing his strong leadership abilities, Saïd Benrahma is back at his best, playing in the form which would allow him to walk into most Premier League teams and the two Danes in midfield of Mathias Jensen and Christian Nørgaard are ticking away nicely. Above all however, the front three of Benrahma, Watkins and Mbeumo have shown glimpses of frighteningly good link-up play, not least in their last match against QPR.
Finally, and most importantly, the performances this season have shown that Brentford could and should be serious promotion contenders. Despite currently sitting 12th in the table at the time of writing, they have won their xG (expected goals) battles in most games this season and in the league xG table sit in 5th place. Of course, Benham knows all of this, and thus stuck with Frank in the early stages of this season despite rocky results. From my romantic perspective though, Brentford are now starting to tick the boxes. Their win over Millwall in which they came back from 2 goals down to win 3-2 in the last 10 minutes showed tremendous grit, spurring them on to play high-flying Swansea off the park and win 3-0 midweek, rounding it off on Monday 28th with a 3-1 derby win over a good QPR side, and similarly played them off the park. These are 3 types of wins that in past seasons have pushed on mid-table sides to end up getting promoted by the end of the season; look no further than Norwich last season.

Brentford will continue to perform well in the xG tables, it's just a matter of turning this into reality that stands between them and a place in the Premier League- they undoubtedly have the quality. This season may not be a promotion season should they fail to capitalise on their attacking dominance in most games, but if their opening game of their new stadium next summer isn't their maiden Premier League game then they needn't worry- they may be the 'smallest' club in the Championship, but the certainty is that, in due course, with Benham at the helm, they'll become the 'smallest' club in the Premier League.
Images credited to Brentford FC's official website. Credits also to @EFLStats on Twitter, Tim Wigmore on Bleacher, and for transfer fee statistics at socccerbase.com.