The front facade of King's Strand building was chalked yesterday morning by King's Climate Change Emergency activist Roger Hallam, to protest the College's continued investment in fossil fuels.
Roger, the main activist at KCCE, was ordered by a baffled security to stop his actions. Ignoring the orders, Roger finished his spray-painting, observed by a handful of startled students going about their usual business on a sunny Thursday morning.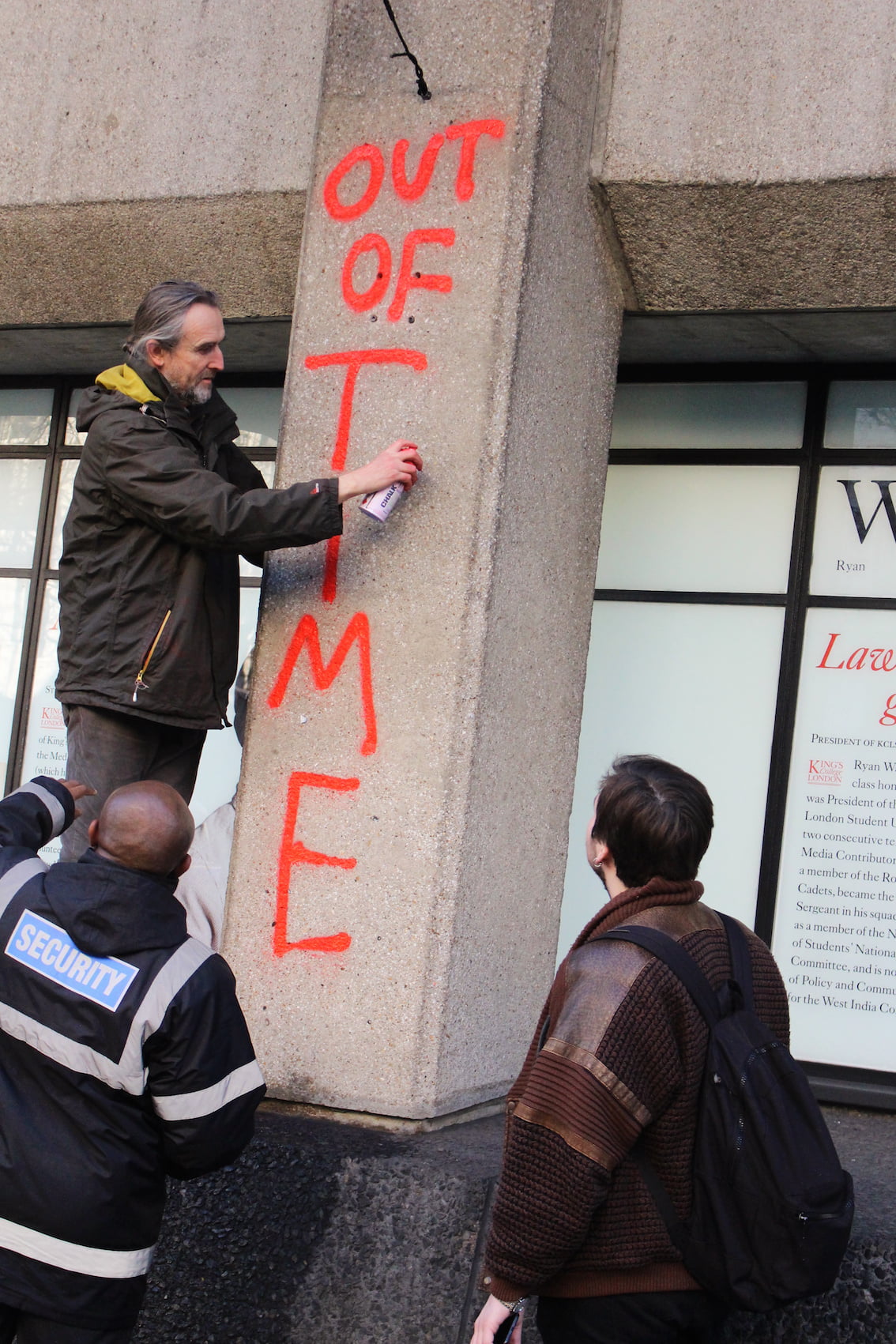 According to Climate Emergency, "There has been a campaign for a number of years to persuade, via conventional means, the people who run this institution to do the right thing and divest." Unwilling to wait any longer, KCCE acted "to make Kings' bosses take responsibility and respond to the science."
Fossil Free KCL, a separate climate change group at King's, has stated in a Tweet that it "does not condone the recent graffitiing of the Strand building."
FFKCL does not condone the recent graffiting of the Strand builiding and respect our current working partnership with King's.

— Fossil Free KCL (@FossilFreeKCL) January 19, 2017
A College spokesperson has issued a statement saying: "We are disappointed that a student chose to spray red chalk graffiti on the front of the Strand building yesterday morning as part of a climate change campaign. The university has worked closely with the student-led Fossil Free King's organisation over the last year to develop a socially responsible investment plan and we published our position in September last year."
"We recognise the rights of our students to campaign for change but do not accept that damaging King's property is an effective way to achieve this and welcome the statement from Fossil Free King's condemning this act. The matter has been referred to Student Conduct."
In the past, the College has worked with student groups to divest away from fossil fuels partially. Most notably, the College Council reached a decision in September 2016 to divest away from thermal coal and tar sands, the 'dirtiest' forms of fossil fuels; as well as a proposal to invest 15% of King's £179 million endowment into low-carbon, green and ethical funds.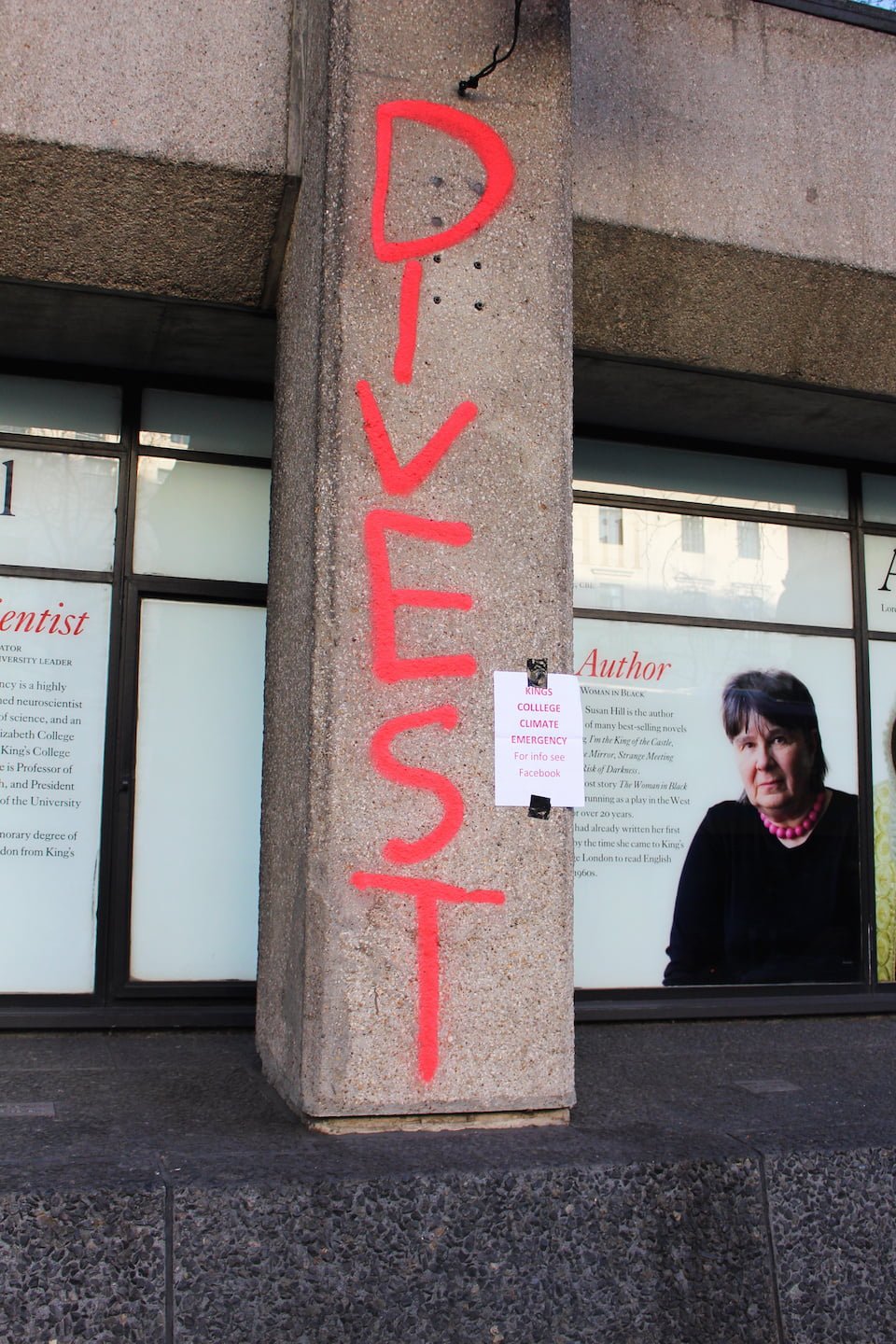 ---
Photography by Afifa Suhail