An internship at a big City firm can demand more than you signed up for.
Imagine that it has just turned 6am. You are stepping into the shower, and preparing for another day of work. Imagine, though, that you have also just got in from work. You were in the office all night, and there is the luxurious taxi that brought you home hovering outside.
It is waiting while you get changed, in order to drive you back for another twenty-four hours in the City. This is not a one-off either. You have performed more all-nighters in the last fortnight than in your most recent run of university exams.
This shocking, sleep-deprived protocol, rather sinisterly branded the "Magic Roundabout", has been experienced by scores of university-age interns in London's City banks while they undertake the coveted summer placements that thousands apply for every year.
These internships provide financial rewards, contacts and, most importantly, a shot at a graduate career in the highest echelons of the City. Those at the top companies, including Deutsche Bank, Credit Suisse, Goldman Sachs and JP Morgan, will feel incredibly lucky. One of the most revered of them all is Bank of America.
The realities of the working life of City interns has come to light after the tragic death of the 21-year-old Bank of America Merrill Lynch intern, Moritz Erhardt, on August 15th.
He allegedly had not slept in 72-hours and had clocked up eight all-nighters in the previous fourteen days when he was found dead in his shower at temporary accommodation in east London.
Erhardt, who was from south-west Germany, and a student at WHU Otto Beisheim School of Management, had been in his ninth week of a ten week placement in Merrill Lynch's investment banking division. His death has sparked heated debate about an unhealthy, macho banking culture.
Coping with such long working days and lack of sleep is considered a fraternity-like induction into the business, and is used by interns to stand out from their equally intelligent contemporaries. Like any form of cut throat competition, it can easily go too far.
Polly Courtney, author of Golden Handcuffs and an intern herself at Merrill Lynch in 2001, has spoken about how horrifically long hours were to be expected if you wanted to be offered a job at the end of it. "During my internship, all-nighters were like a rite of passage.
They were discussed among us in the Merrill Lynch canteen each night with an outward sense of loathing, but tinged with pride," she said. "It wasn't just a culture of long hours and hard work; it was more a culture of desperately trying to impress, with 'face time'."
She added that this distorted work-life balance does not go away even when you land that dream City career. "Ultimately, the money and perks could never make up for the exhaustion or the lack of control we all had over our lives," she said.
In the aftermath of Erhardt's death many City interns have come forward to talk of 100-hour weeks, well over fifteen-hour working days and numerous instances of the "Magic Roundabout". In the investment banking division many agreed that Erhardt would have been subjected to the longest hours of them all.
FinanceInterns, a City career advice group, has called for overdue changes to the working practices of banks. A spokesperson said, "Young people who jubilantly accept a summer internship thinking they've landed a chance at their dream job, find themselves declaring that, what should have been a summer full of hope, is in fact the 'worst three months' of their lives due to the exhausting combination of all-nighters, weekend work and the magic roundabout."
They argued that young people are led to believe they have to work themselves to exhaustion in order to stand out amongst their peers, and the root of this lies with the present banking culture.
"They've already made up their mind they want to work in banking so the horror stories… [don't] put them off," they said. "[If] you've got that far, you want to convert from an intern to a full-time role so you will fit in and do what's expected of you."
The seemingly established nature of the "Magic Roundabout" and regular weekend work at short notice suggests that overworking is entrenched in the industry.
The Independent has already branded it "Slavery in the City". Many have pointed out that despite the fact that these interns will get paid £45,000 pro rata, or £7-8000 over the summer period, the number of hours they are encouraged to work makes them work for every penny.
Bloomberg's Zara Kessler has argued that the responsibility of monitoring the welfare of ambitious interns is that of the banks. "Yes, these employees generally have a good idea what they're signing up for; and, yes, they get paid to work hard. That's not enough," she said.
"The root of the problem is often that these men and women are so intent on gaining good recommendations or full-time jobs that they're unlikely to speak up if something seems unfair or overwhelming." A culture of secrecy certainly seems apparent.
Many students who had interned in banks this summer were reluctant to speak to Roar! for fear of repercussions from their banks who had asked them to sign non-disclosure agreements.
However, it has also been argued that a willingness to work to exhaustion is a trait of high-flying young people intent on wealth and success. A summer placement in the City has been described by Merrill Lynch's John McIvor as an extended job interview to filter out those who can stand the pressure and those who cannot.
He said, "A lot of the people we will ultimately recruit as junior bankers … will come from the summer intern programme." Erhardt certainly held great ambitions in the City, having previously interned at Morgan Stanley and Deutsche Bank.
A fellow intern, speaking to the Evening Standard, said, "you would not find a harder worker than him". Should there have been support in place to regulate this ambition?
A Bank of America spokesman has said there will be a review into "All aspects of working practices with a particular focus on our junior population". McIvor has also said that mentors, line managers and an HR team were already in place for support. When Roar! contacted Bank of America's HR spokesperson about their procedures, they declined to comment.
The current job climate has made the need to compete even greater. A spokesperson for FinanceInterns said, "In the toughest job-market experienced in recent times, competition is even higher.
Consequently these talented, diligent, young people are ever more willing to work hours which more senior staff would not". McIvor has defended the number of hours expected of interns. "Do people in investment banking sometimes work long hours? Yes they do," he said. Though at what cost?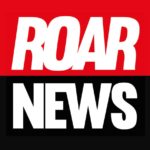 King's College London. Award-winning student newspaper, a platform to share your story, and a publication that holds entities accountable when no one else dares.