The emergence of the female fashion figure during the 20th century. Who were the greatest icons of the period, and what was their impact on fashion?
One thing is certain: women in fashion are influential. Over the 20th century, females gained power over a great number of sectors, and have definitely played a part in changing the modern world. When it comes to the fashion industry, certain pioneering women have played an important role in its romantic development, and their unique view of fashion still exists in today's lifestyle.
Gabrielle Bonheur 'Coco' Chanel (19 August 1883 – 10 January 1971)
There is no doubt that the name 'Coco Chanel' signifies luxury and haute couture. Through her inspirational ideas for style, she has injected elegant staples into every woman's closet which will always remain timeless, such as the beloved LBD. She also introduced the androgynous look, which was considered extremely innovative at the time. It is interesting to note that Chanel was the only fashion designer to appear on Time magazine's list of the 100 most influential people of the 20th century.
Elsa Schiaparelli (10 September 1890 – 13 November 1973)
The Italian designer Elsa Schiaparelli is known for her surreal designs and collaborations with artists, including Salvador Dalí and Jean Cocteau. Her first designs included knitwear, but she was soon engaged in very imaginative patterns such as the 'shoe hat' and 'the lobster dress'. Her ideas are still part of the contemporary fashion world. She introduced the tendency for music during catwalks, and she preferred models with a boyish body type instead of skinny ones.
Madeleine Vionnet (22 June 1876 – 2 March 1975)
Known as the "architect among dressmakers", Madeleine Vionnet's vision was all about comfort and fluidity in movement. Her name is associated with the 'bias cut' which she introduced in order to help accentuate the natural curves of the female body. Inspired by ancient Greek art, the French designer remains known for her Grecian-style dresses and revolutionary clothes, worn by stars such as Marlene Dietrich and Greta Garbo.
Madame Grès (30 November 1903 – 24 Νovember 1993)
Madame Grès was known as a sculptor of fabric, since she used to create long, draped Grecian-style dresses with delicate pleats. Her favourite fabric was silk jersey and her signature was cutout gowns which would leave parts of the skin exposed. The perfect construction of her designs would always bring out a sophisticated feel of classical antiquity and 'extreme purity'. Her clients included 20th century fashion icons such as the Duchess of Windsor, Jacqueline Kennedy and Grace Kelly.
Vivienne Westwood (8 April 1941 – present)
The British designer is responsible for the incorporation of modern punk into the fashion world during the 1970s. She gained attention when the punk band 'Sex Pistols' – managed by her partner at the time, Malcolm McLaren – started wearing her eccentric designs on stage. Her work is inspired by bikers, fetishists and prostitutes, and the use of zips and leather is evident in the majority of her designs. The first retrospective of her work was held at the Victoria and Albert Museum in 2004, which showcased punk designs as well as evening gowns. Since 2008, KCL graduates have worn graduation gowns designed by Vivienne Westwood.
All four women have paved the way for other women, as well as men, to be revolutionary members of the fashion industry. In the new millennium, the next generation of female designers, such as Stella McCartney, Diane Von Furstenberg and Miuccia Prada, are setting the fashion trends for the whole world.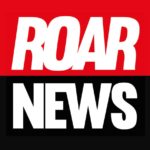 King's College London. Award-winning student newspaper, a platform to share your story, and a publication that holds entities accountable when no one else dares.