TALENTED King's staff and alumni have been recognised by the Queen in the New Year's Honours list. From selfless nurses to generous philanthropists, the College now has five new gongs to beef up their already ample bragging rights.
Here are the distinguished few whom Liz deemed worthy:
Dickson Poon CBE – General big fish
Job: General big fish, and owner of Harvey Nichols (he donated £20m to King's Law School which is now named after him).
Gong: Knighthood
For: Philanthropy
Poon is a Hong Kong based philanthropist, supporting education and health care – he also donates big bucks to Oxford.
Prof Eileen Sills – Chief Nurse
Job: Chief Nurse at Guy's and St Thomas' and Visiting Prof at King's
Gong: DBE
For: Services to the nursing profession.
She was the driving force behind the development of the 'Barbara's Story' training film to raise staff awareness of dementia.
Our modern day Florence Nightingale.
Prof Margaret Brown – Absolute Maths legend
Job: Prof of Mathematics Education in the Department of Education & Professional Studies
Gong: OBE
For: Services to mathematics education and to governance of schools in south London.
Detail: She researches learning and progression in mathematics.
Prof Jenny Gallagher – Teeth researcher
Job: Prof of Oral Health Services Research at the Dental Institute
Gong: MBE
For: Services to Oral Health.
Keeping teeth pearly white everywhere.
Prof Peter Riven Braude – Reproductive expert
Job: Emeritus Professor of Obstetrics and Gynaecology
Gong: OBE
For: Services to Reproductive Medicine.
His research focuses on human embryonic stem cells and other preimplantation genetic science.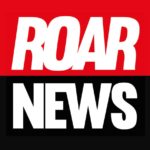 King's College London. Award-winning student newspaper, a platform to share your story, and a publication that holds entities accountable when no one else dares.