Brush up on your geometry:Â 
the Louis Vuitton SS13 show, a clear fashion statement was being made. As models descended down futuristic escalators onto the runway the presence of geometry took center stage. Checkered playsuits and jackets stood out, and offered a refreshing change to the design houses usually feminine aesthetic. The structure of the mid length dresses and jackets were genius. LV not only brought the 60s back with its Mod influences in this show, but made it modern and fresh. The sleek proportions and amazing patterns are very 2013, so brace yourselves for the hunt for anything geometric.
With Jil Sander's return to her eponymous design house founded in 1973 many in the fashion community were waiting with baited breath. Would she be able to top her predecessor? Would her designs bring something new to the table? The answer was a unanimous yes. Sander maintained the floating and minimalistic quality that her brand has come to represent, but she also brought something new to the fashion world. Blown up proportions was the stand out element of the show. With inflated bell sleeves and extremely full skirts the show was a complete success. Sander knows how to run a show, and perfectly offset her oversized proportions with a sleek low ponytail and light make up. After seasons and seasons of body skimming clothing being shown on the high street, Jil Sander's SS13 collection revolutionizes how we think about shape. Go big in 2013!
Be sweet:
Which fashionista among us can honestly say that Oxford Street, and in particular Topshop does not constitute a must-stop during a shopping-spree? The shop is organized differently every time and the stock changes regularly to bring us small surprises on each trip. The past few weeks have witnessed designs contrasting to their usual looks, especially grunge, mod and minimal. Pastel colours, from light mauve, sky blue, and mint green seem to dominate section after section of the shop and has brought a new lightness and carefree element to the new collections. Keep an eye out for lace eyelet crop tops, high silk shorts in lavender, and a beautiful light blue overcoat. Another standout is a Chanel inspired boxy short blazer in white. This will go beautifully with any item of clothing really, but it will especially compliment light pastel hues. With a lot of London's predominant street style focusing on edgier looks lately, you will definitely stand out if you indulge your sugar craving with some sweet pastels.
By Rachel Hummel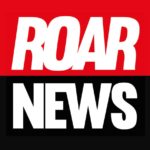 King's College London. Award-winning student newspaper, a platform to share your story, and a publication that holds entities accountable when no one else dares.