Deputy Editor-in-Chief Aman Patel reporting on KCL's latest Times Higher Education Ranking
There are several rankings that are widely trusted by prospective students, academics and the broader public. One such ranking is the Times Higher Education (THE) Ranking. This year, King's has ranked 6th in UK and 35th in the world. This is a minor improvement from our ranking last year, which had us 7th in the UK, and again 35th in the world.
Rankings are simply determined by which criteria are most emphasised in the calculations. For example, King's tends to rank far better when our research output is given more weighting over say, our student satisfaction. For this reason it is fruitless to take one ranking as a shut case. However, what is more worthy of consideration is what trends emerge over the medium term. Regardless of the particular ranking, trends in specific areas can tell us if KCL is improving or declining generally.
It is no secret that over the last decade or so, KCL has suffered from somewhat of an academic slump. Over recent years, King's has either declined or staganated in both the Times Higher Education Rankings and the QS Rankings. The plummeting satisfaction of our student population, and general under-investment are usually pointed at as reasons for this slump. Furthermore, it has been tough to see our rivals such as UCL shoot up the rankings while we have slumped.
So what can we learn from the latest improvement in KCL's THE ranking? We cannot know anything for sure at the moment. The best we can do is look to see if the upward progress continues. KCL's President and Principal, Shitij Kapur, was appointed in June of last year. After the new appointment, the university was pivoted around an Education Strategy designed to reaffirm our world leading status by 2022. This is part of a wider Vision 2029 that will culminate in the university's 200th anniversary. Perhaps Professor Kapur and the wider KCL administration have caught our slump at the right point. We can only hope that King's returns to the world leading position is rightfully held. More importantly, this ought to translate into a richer and more satisfying higher education experience for the student community.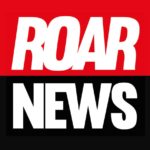 King's College London. Award-winning student newspaper, a platform to share your story, and a publication that holds entities accountable when no one else dares.