The path leading up to the Strand Campus is usually dominated with students trudging their way up to lectures. Not so much during fashion week. The entrance to Sommerset House is swarmed with photographers, bloggers, and lookers on. As you walk up the Strand you notice that instead of the usual hustle and bustle of professionals off to the office, there are fashionistas and industry folk everywhere. For frustrated fashion students at King's this provides an excellent excuse to go join the circus, and enter Sommerset House.
Fashion week is no doubt focused on the catwalk shows, but as a student, gaining entrance can be tricky. To satiate my sartorial craving I focused on the street style aspect of LFW. In doing so I noticed a couple trends that I found particularly fresh and new.
Among these trends one of my favourites was the use of neon to accent an outfit. A great example of this was a blogger who wore neon light green ankle socks with her chunky silver platforms. This was a fresh take on the idea of layering summer sandals with socks as you transition into fall, and sort of revamped the concept for transitioning from winter to spring. After this striking use of colour, I could not help but see more and more examples of neon utilized as a focus point of an outfit. From bags, socks, to headwear this trend certainly garners attention.
Perhaps my favourite trend at the moment though is printed trousers. Probably every third person at fashion week was wearing them. From brocade to geometric, this trend is not only high fashion, but extremely accessible on a student budget. Many high street shops carry them at affordable prices, and from recent field work I can say with confidence that Topshop and Forever 21 boast some great steals.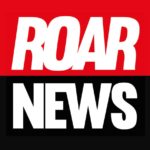 King's College London. Award-winning student newspaper, a platform to share your story, and a publication that holds entities accountable when no one else dares.