IF you take a look at the top listings on Resident Advisor for the weekend, you'll find that the majority of headline DJs that are playing expensive, established nights are from outside of the UK. Most of these big names are European –  many of them are German, some French, Norwegian, Spanish – a few are American, South American and Australian. These are the guys doing extended performances, building expansive house and techno sets that span anywhere from two to six hours. This embracement of the predominantly European – apparently in divergence from recent political policies – is great. It's a result of the resurgence in the popularity of techno, minimal and tech-house that you might tentatively be able to link with a recent rise in dance-festival culture, with British youth discovering Berlin, or with the increased popularity of dance and electronic music as a whole. But where do UK producers and DJs fit into the London scene now? As Idris Elba told us in August 2012, in the well-intended but slightly bizarre Channel 4 documentary How Clubbing Changed the World, one of our strongest recent cultural exports – to America at least – seems to have been dance music, in the form of dubstep. Setting aside the programme's disjointed leaps between time periods and its depressing byline, which congratulates British enterprise without irony on turning a "counter-cultural movement that defined a generation [in]to a multi-billion-pound business", it was correct in recognising dance music and rave as the continuation of a history of innovative British musical movements. Without wanting to reject the Euro-leanings of some London nights, what are groups of DJs and producers gaining momentum in dance doing more locally? Ignoring isolated Soundcloud-heroes, what palpable movements are establishing themselves across a variety of media in the capital?
The dominant sound on the majority of pirate radio stations in London today is house. You can hear a 4×4 kick drum beating away over many of the scheduled programmes on the varied rosters of Rinse and Deja Vu FM. Randomly wind the dial on an FM radio and you're likely to come across a whole series of stations dedicated to house music, particularly of the deep and tech variety: Project Radio plays purely house and techno and House FM lives up to its name. Though the DJs are selecting tracks from a broad set of European labels, there is something specific to a London locale happening here. Mark Radford, whose addition to Rinse's regular team in 2011 signalled the burgeoning importance of the music he'd been pushing at the kind of "no trainers"/"ladies' dress code smart and sexy"/"gents 23+" nights you see advertised on posters at traffic lights, plays a combination of dark yet melodious deep- and tech- house tracks. They're tuneful, and owe a lot to an updated disco sound. Slightly cheesy vocals filter through old school drum machine grooves that clock in at no more than 125 BPM. Julio Bashmore's 'Au Seve' was a monstrous crossover hit in the scene, but much of the music is more pared down than that, employing a syncopated disco bass as opposed to Bashmore's straightforward main-room swagger. Adam Cotier, Shea Burke, Lance Morgan and Riaz Dhanani are key names pushing the same sound at nights like 'Ava Word' and 'Can't Stop Won't Stop'. Radford's freshly inaugurated label Audio Rehab can be relied upon to showcase some of the latest home-grown takes on this music but, as far as I can see yet, it's largely a DJ-as-selector-driven culture, rather than a producer/DJ setup.
As a result of the distinctly danceable weight to this music, and perhaps the fact that it's the stuff that UK funky fans have moved onto (a scene in which skanking and self-expression were prevalent) it's the actual type of dancing you might see at a night with these guys on the bill that's diverted attention from the musical developments beneath. I'm talking about shuffling, a dance that's garnered enough controversy to have been covered by Mixmag, the Guardian, Vice's blog, and countless others. The dance centres around a skippy, foot-flicking and ankle-spraining movement that takes its performer on a 3-metre square tour of the dancefloor. Done well it looks slightly goofy but a shitload of fun, as Youtube uploads from Shapecutters Incorperated [sic] and S-Star TV prove. Established house nights and their patrons have been taking offence to shufflers supposedly for their discourteous dancing and 'bad attitudes'. Some, like Creche, going as far as to post warning messages banning shufflers from attending their nights on Facebook. Anti-shuffling commentary is centred on a 'this is our music' snobbery, the noise of which has sadly detracted from the hopeful, productive messages being pushed by the shufflers themselves, which ironically sets them far apart from the aggression of the Grime scene. For me, a continuous mix of the stuff favoured by shufflers, or by Marcus Nasty with his faster variants, isn't quite grabbing enough to feel enthused by it when it's not played in the right environment. But the standout tracks in these sets, the gradual introduction of talented UK funky producers, and the possibilities for this to merge with Northern England's jackin' house, prove that the scene is on the verge of something special.
What's more, as the success of Julio Bashmore demonstrates, there's a potential for overlap between shuffling and what is left of the 'UK Bass' scene in London. With the majority of, for want of a better term, post-dubstep fans gravitating towards the less-frenetic sound of 90s New York garage over 'future garage' or 'bass music', there's a convergence of interest in house between shufflers and student dance fans (although the different venues and nights attended by each group keep them apart). Bicep, who began as a group of bloggers and progressed to setting up the hugely-hyped house label Feel My Bicep, seem to be spearheading the shift over recent months. The Irish group post classic house tunes to their blog, and their sets, which often encompass tracks only available on vinyl, are perhaps responsible for inspiring a return to a crate-digging aesthetic of old. Artists like Ejeca and Medlar take up the same direction as the Bicep crew. You might hear their tracks in a set alongside the less interesting, more house-by-numbers offerings of Kidknap Kid, Kry Wolf and Gorgon City, along with the pop styling of Disclosure and Shadow Child. Bicep, Ejeca and Medlar have definitely got something right about their sound, but it also seems stuck in nostalgia mode. Some of the tracks don't just take elements from older producers like Kerri Chandler, they sound almost like they could have been made by him. The tracks have catchy hooks and they're infinitely danceable, but to me new music shouldn't feel stifled by constant and respectful imitation of established conventions. I'd rather hear something grittier and less sure of its points of reference.
Someone at this grittier, free-floating side of things is Blawan. Blawan's breakthrough in the UK and European dance scene introduced a large proportion of the post-dubstep contingent to techno. Now almost any producer originating from this group is, fairly or not, labelled a Blawan-imitator if their tracks contain a driving techno rhythm and a percussive focus. Paleman, Ziro and Artifact work primarily with percussive elements, and have clearly found their way around soundscapes and audio techniques, but are distanced from Blawan in their leaning towards tech-house. None of these three reside in London as far as I'm aware, but their sound is the sort that might be brought in for Sessions, the night at Corsica Studios that replaced Church (which has now moved on to bigger but more poorly organised ventures). This group's efforts to make 'sexy' tunes can get cringey, and stuff by South London Ordnance and Happa rings out a little soulless. But the music is exploring a potentially exciting avenue that works well on the dancefloor, recreating the power of big players Joy O and Boddika's Sunklo releases without rehashing the same palette. One London based artist to watch in particular here would be Neana.
At present, the new UK tech-house you might hear at Sessions is appreciated largely by producers and DJs. There isn't much of a groundswell of dancers behind it, although this is perhaps shifting slowly. Bicep and the 90s throwbacks have more of a fun-loving following, but it is the shuffling sound that has the most emphasis on dancing and movement. Some of the videos on YouTube are examples of 'posing', but others represent an attitude that views the audience-participant as being as valuable as the DJ. What that emphasis has the potential to do is draw out a sense of communality in London's clubbing scene that could seep into the tone of the capital's club culture as a whole. A feeling of unrest with the expensive nights of mainstream clubs in London, which isn't quite balanced by the hit-and-miss warehouse parties also on offer, is slowly coming together with confident younger promoters looking to do something different, decidedly collective, and uniquely relevant to their environment.
Jake Colvin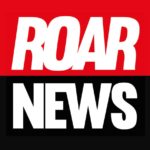 King's College London. Award-winning student newspaper, a platform to share your story, and a publication that holds entities accountable when no one else dares.