By Liam Jacskon
The first question you may be asking yourself is, "What is BUCS?" BUCS stands for British Universities & Colleges Sport. It is the governing body for all sports around the UK and was formed in 2008. It is a membership organisation for 162 universities and colleges around the UK, coordinating competitions and leagues for over 2.3 million students.
Your second question will probably be, "Okay, and why are we protesting?"  Here's a quick timeline of events that will make it that bit clearer –
– July 2011: BUCS AGM. The mention of the removal of medical school "anomalies." Straight away begins an outcry from both sides of the KCL sporting metaphorical fence.
– Jan-Feb 2012: BUCS Referendum. Should KCLSU continue to support KCL and KCLMS teams separately? Vote was to keep teams separate by a huge majority. Event brings together the passion to fight for individuality.
– April 2012: British Medical Association (BMA), Medical Student's Conference (MSC). Lobby BUCS to extend consultation and engage more directly with medical students.
– May 2012: BUCS Decision. Amalgamation is the choice nevertheless. University given two absolute options.
(1) Compete as one institution, medical school and parent considered as one member institute with following implications: one membership affiliation, one administrator on BUCScore account where all team entries submitted, individual entries only one entitlement and not one per parent/medical school.
(2) The Medical School and parent institution as two separate individual members that each receive appropriate membership entitlements including: Separate member affiliation per parent institution and Medical School, Each affiliate has it's own main user BUCScore account through which team/individual entries are submitted, each affiliate receives own entitlement of guaranteed entries to individual competitions, each affiliate accumulates own BUCS Points tally throughout the season.
– October 2012: KCLSU Sabs and Club Captains meet to discuss May offer. Neither accepted by KCL consensus.
– November 2012: meeting with representatives from all five London institutions with medical schools, as well as CEO of BUCS and Head of Sports Programmes. Additional options submitted by QM/Bart's & Imperial/Imperial Medics.
– Early December 2012: BUCS National Advisory Group. Additional options voted down by the rest of NAG. Left still with two options.
– Mid-December 2012: General consensus in meeting with King's sport teams. Option one is the only one that is decided will be feasible.
– March 2013 – Protest at BUCS headquarters
All e-mail correspondence can be seen on the KCLSU webpage, including letters sent from BUCS and those sent from both our current and previous VPSAF's and the BMA.
1) http://www.kclsu.org/news.asp?section=24&itemid=8270&search
So what about the protest itself? The protest has been set up primarily by the Medical Society at KCL in order to raise awareness to any of those who still are unaware of the intentions of the organisation. They have joint up with other universities containing medical schools around London and will be marching upon BUCS headquarters located at 20 – 24 Kings Bench Street, London on Thursday 21st March at 2pm. Everyone is encouraged to wear their respective kits and meet to make plaques and banners at Guy's Campus from 1pm.
Having established an open facebook page, the description urges people, "this one afternoon could make such a huge difference to the future of our medical school sports teams, so we need every single one of you who loves GKT to come down and show BUCS that we won't go down without a fight!" With over a hundred and fifty attending already just from our institution, the day seems to be on track for a large attendance.
President of MedSoc, Dheeraj Khiatani, one of the organisers of the protest and firm believer in keeping these entities separate stated, "Â We've been fighting a battle against BUCS, in order to maintain the long and rich tradition of our medical school sports teams. Despite this, BUCS simply haven't listened to us, their members. Having no other option, we are protesting them next Tuesday alongside other London medical school. As this affects all King's students, whether your loyalties lie with KCL or GKT, you should set aside your differences come support us. We can recommence our rivalry at Macadam cup!"
Christian James, a member of the Athletics team at KCL, looks at the issue differently, "From a BUCS perspective… I don't blame them for joining KCL and GKT….think of the hundreds of Uni mergers, sporting clubs… once there is a merger, identities change…it's hard to keep separate identities… but I don't have the history or passion when I see these decisions…back home my football team merged with another club…it was hard for all supporters, change in anthem, colours… that's 140 years of history gone…but you should look forward and build upon a bigger and better tradition…"
Matt Williamson, NUS delegate on the Student Council, spoke of his views not as a sporting member of either side but from the motion being addressed earlier this year, "The scandal at BUCS is symptomatic of a modern university culture in which students concerns are ignored and our rights undermined. Despite overwhelming and repeated indications from KCL students that they oppose the new system, BUCS have pressed on regardless. We deserve better than merely a pretense of consultation"
The answer on everyone's minds is what the protest will achieve? Will the raw passion and love for sport change the minds of the BUCS decision makers? Will identity and the clear rich past in rivalry and competition prevail? Or will this day be merely a protest that falls flat at the feet of number 20 King's Bench Street?
Whatever the outcome, if you feel passionate about the merger, or want to merely find out more information and be part of a London University sporting protest not witnessed in recent history, then wear your colours and be part of an overwhelming act of student pride for what they believe in.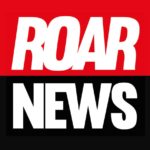 King's College London. Award-winning student newspaper, a platform to share your story, and a publication that holds entities accountable when no one else dares.