A review of this year's Law fair and its influence  on students.
This year, the King's Law fair took place at Strand from October 22 to 24. Whether studying Law or not, students from different years alike queued in front of the stalls of various firms and organisations, eager to ask questions, get freebies, or just have a better look at what could be their future.
For first years having their first contact with law firms, the experience can be quite intimidating. Coming up with good questions to ask, and trying to wrap your head around the idea that very soon you'll be looking for work, can be scary. It can also be a source of inspiration, and a push you towards realising – sooner rather than later – that you're in the real world now, and not a child anymore.
For second year Law students, and students who are in the 'applications game', the pressure level is even higher because the spotlight is on them. Vacation scheme, pupilage and training contract applications are a thought that is constantly on their minds – as it is a subject which is frequently brought up, whether they're considering pursuing law in the future or not. You can see them queuing up with zeal, trying to ask all they can in the short time they're allotted.
Some try and get an idea of the firms they like most, others put in a great effort to try and impress them, or even recreate an interview situation right there and then – to the irritation of people waiting in the queue. The magic circle firms usually draw a lot of curious stares, though other firms are not lacking in attention either. Students roaming around the hall 'scan'  for their preferred firms (or the tables with the best freebies), wanting to learn more about them, and signing up to things in the hope of indicating their interest to recruitment officers.
Nevertheless, the number of firms present at the fair is impressive, and the chance to take advantage of what is offered is significant. Having the ability to ask questions that concern you, meet people who represent the firm you are interested in and gain a first-hand idea of what to expect is invaluable. On the other hand, some students have concerns that they do not get substantive answers from some firms; some representatives tend to repeat what is on the website and avoid answering tougher questions. Other representatives can be distant or not friendly enough, making approaching them and asking more questions difficult.
On the whole, looking back at the Law experience, the fair is an important part of it. Some of the trainees from the law firms who studied at King's mentioned being in the same position a few years ago, and some even remembered attending the fair. Although relieved and happy to be where they are now, they remembered how anxious they were about what would happen in the future. Frequent advice given to students was not to give up, no matter how many disappointments or rejections you experience. Although some offered a disclaimer that rationality should be maintained at all times, the overall message was: if you really want something, you need to chase it.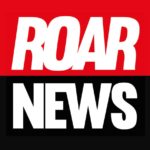 King's College London. Award-winning student newspaper, a platform to share your story, and a publication that holds entities accountable when no one else dares.