SEXUAL abuse of children and the revelations of the Jimmy Savile scandal are the subject of a pioneering study assisted by joint KCL-Cambridge group History & Policy.
Celebrity culture is disassociating sexual abuse from victims, they explained to Roar.
Members of History & Policy, including ex-King's historian Dr Lucy Delap, presented their previous research of sexual abuse culture to the NHS inquiry into Savile's accusations of repeated abuse.
They are now undertaking a full-scale academic study of institutional responses to child sexual abuse in the 20th Century, led by gender history expert Dr. Louise Jackson.
The team worries that in the wake of the Savile scandal, the focus on celebrities such as Rolf Harris is creating what Dr. Jackson calls, "a particular type of perversion or monstrosity".
In other words, the team have charted how sexual abuse crimes have become synonymous with celebrity culture, causing people to forget the "mundane" domestic situations in which these crimes often take place, "disassociating them from real life".
Jackson said sociologists "actually found that most abuse takes place in more mundane circumstances, in everyday situations." The difference between celebrity scandal and real-life survivors needs to be bridged so that we can more easily recognise abuse when outside of celebrity culture.
The group is fuelled by a desire to identify what Delap identifies as "the institutional cultures that allowed abuse to occur and reoccur" including failings of the press and the power of celebrity culture.
Away from the world of fame and entertainment, they say we need to recognise the "minor ways in which people claim authority" over young victims. Jackson cites "small types of authority" like teachers and parents whose ability to exploit their power has been muted in the face of celebrity infamy.
The NHS investigation asked whether Savile's evasion of justice was a result of a perverted cultural construction of his era or whether these issues still persist today.
Press culture boff Dr Adrian Bingham sees Savile's success in escaping prosecution as a direct cause of the "permissive culture" which allowed celebrities to threaten and control the press to cover up illicit behaviour.
Jackson and Delap also blame a "culture of disbelief", whereby the first reaction to a victim coming forward would be to question the validity of their claim, regardless of the victim's age.
Delap believes that this culture has changed: "I don't think we're so likely to want to say that children are capable of sexual agency in the way that was understood in the past, nor are we so likely to say that children lying about sexual encounters is very widespread." However she also made clear that these matters "are going to run and run."
'Monstrosity'
Delap describes the importance of "leading figures in all institutions" recognising and combating ongoing issues, which some failed to do in Savile's case.
The reseachers found the College to be instrumental in their work: "King's have been absolutely key to us having a credible platform, History & Policy, by which academics can step up to the policy table, and be heard."
Whilst the historians we spoke to were keen in their resolve to "let the courts decide," Delap also champions "investigative journalism" in striving to "hold authority accountable" rather than exploiting sexual crime issues as part of a "race to the bottom in terms of titillating material".
Incidentally, she is a staunch supporter of the No More Page 3 Campaign, describing it as an "important barometer" of how the press treat sexualisation of children and women.
Delap admits that "paedophilic desire is worryingly prevalent" in today's society, and urges the press to keep the public informed and hold the powerful to account.
Sadly, Delap laments, "they absolutely failed to do it in relation to Savile."
The Savile case – more than 200 claims
HE died a hero and was buried as a criminal of the lowest sort: What once was a beloved TV personality in Britain, became the embodiment of evil after accusations of years of abuse started surfacing.
In 2012 disturbing claims exploded into the public arena that the much-loved presenter had committed an incalculable number of sexual abuse crimes – his victims ranged from prepubescent girls and boys to adults.
After more than 200 claims were levied against Savile in hospitals and in connection to the BBC, an inquiry was set up to investigate the practices within these institutions.  In December 2014, the Court of Appeals approved the compensation scheme for Savile's victims.
In 2014 health secretary, Jeremy Hunt, presented the findings of various investigations which showed Savile's assault on victims aged between five and 75.
The scandal has led to subsequent operations, allegations, and arrests of many trusted celebrity figureheads of the '70s and '80s.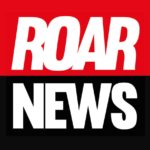 King's College London. Award-winning student newspaper, a platform to share your story, and a publication that holds entities accountable when no one else dares.