Sports Editor Laurence-Elliot Key looks ahead to London Varsity 2023 and tells us why UCL should be worried about King's athletes this year.
Varsity, short for university, is an event like no other on university sporting calendars up and down the country. It is where two rival teams – think Liverpool vs Man United or Los Angeles Lakers vs Boston Celtics – come together in a series of sporting matches over several days to decide who has the bragging rights as the best university in a given city.
The London Varsity Series is no different; the rivalry between UCL and KCL dates back over 200 years. Because of the COVID-19 pandemic and its after-effects, the importance of Varsity to the student population at KCL has seemingly been lost. But in the grapevines of the university, I hear from various KCL and GKT sporting stars that they are ready to be UCL's noisy neighbours once again. The spirit of Varsity may have been lost on the wider student community, but it is alive and kicking in all those competing over the coming days, when 29 events will take place over five days to decide the winner of London Varsity 2023.
Whilst at the University of Sheffield, I oversaw a renaissance of fortunes, as the once all-conquering and quite bashful Sheffield Hallam University was beaten in all four academic years that I was there and has never returned to the same level of success ever since. Looking at my time at KCL, King's reclaimed the crown by two points after four years of defeat (as highlighted by their website) – this nicely coincided with my coming to university since I had spent the first year of my medical degree at home in Bristol due to the pandemic. So, as I see it, I have five out of five Varsity victories.
Before writing this article in preparation for these festivities as my first year as the Roar's Sports Editor, I revisited my old university's website and my new opposition's (UCL) website to rekindle my passion for this great sporting event.
The University of Sheffield, or the "Black and Golds", agreed with Sheffield Hallam University on a Varsity Oath. Per their website, the idea behind the Varsity Oath is to embed a culture of respect, fair play, and pride in the competitors and spectators who participate in Varsity. By agreeing to it, the oath ensures that (1) competitors compete fairly and with respect for their opposition, (2) that all spectators respect and value all those competing and (3) that all students are considerate to the communities and facilities that Varsity takes place in. I hope that UCL will be happy to agree to this simple request as well.
"The idea behind the Varsity Oath is to embed a culture of respect, fair play and pride in the competitors and spectators who participate in Varsity."
UCL's website reminded me of the approach Sheffield Hallam University took. UCL uses lots of emotive language to describe how Varsity means everything to them, as individuals who not only want to beat KCL and GKT Medics but are also stronger than us. Taking a page from the history books, UCL further presents King's on their website – in bold – as the elitist institution in comparison to them, the more progressive and liberal counterpart, bringing an air of superiority against our student population. I must say this narrative is very ironic given that they want to #bleedpurple, a colour which has been associated with royalty and wealth since the ancient realms. It makes me question whether UCL has an identity crisis?
My final thoughts on this year's match remind me a little of the Manchester City vs Manchester United rivalry before Man City were taken over by Sheikh Mansour, head of City Football Group, in August 2008. A bigger and more dominant team (Man U/UCL), who won the Premier League title year after year, belittling their smaller neighbours (Man City/KCL), only to create an era of dominance, under improved management and leadership, that saw Man City win 6 Premier League titles vs Man United's 3 (their last being 2011). I hope that the same narrative can happen in London's Varsity. This year's Varsity, from the UCL perspective, may look like an easy win for them, but be rest assured that our KCL and GKT athletes will battle for each and every point over the coming days. Wouldn't it be embarrassing for UCL, after all the hype, if the noisy neighbours at KCL could upset the odds and win Varsity for the second year in a row?
But whether we win or lose, know, UCL, that KCL and GKT's sports teams are now under new management preparing to keep the Varsity title at the better London university for many years to come.
To capture this year's Varsity, Roar News and KCL Radio will be joining forces to bring you exclusive coverage of the London Varsity Series 2023 every day. Roar News will be publishing daily competition roundups on our website, match interviews and highlights on our Instagram (@roar.news) and YouTube (Roar News), and game liveblogs on our Twitter (@roar_news). Follow us on social media and keep an eye on our website for the latest updates on how KCLSU Sports are faring against our rivals from Bloomsbury. Tune into KCL Radio's sports podcast for interviews, commentary and analysis on key matches between King's and UCL too. The coverage team is led by Sports Editor Laurence-Elliot Key (@laurenceelliotkey), Radio Station Manager Ali Gibson (@ali_3g), and Varsity Correspondent Elizabeth Grace (@blehitsliz).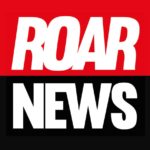 King's College London. Award-winning student newspaper, a platform to share your story, and a publication that holds entities accountable when no one else dares.