Flaminia Luck interviews professor Simon Wessely about the Holocaust in remembrance of the 75th anniversary of one of history's worst genocides.
The Holocaust took place between 1939 and 1945. Millions of people including Jews, Roma, the disabled and homosexuals were murdered throughout Europe because of who they were. Many were sent to camps such as Auschwitz-Birkenau in Poland.
Simon Wessely's life was impacted by the Holocaust from the very beginning. His father, Rudolph or 'Rudi' Wessely, came to the U.K. in 1939 from Czechoslovakia as one of the 669 mainly Jewish child refugees on one of the 3 Kindertransports organised by Nicky Winton. Rudi, aged only 12, would make a new life in Britain. He joined the Navy in 1944 and then settled in Sheffield.
His entire direct family, as well as almost all of his extended family, were murdered in the Holocaust.
This year is particularly poignant as 2020 marks 75 years since the liberation of Auschwitz-Birkenau. Though 75 years ago, relatives and descendants of Holocaust victims live on to tell the tale.
"A classic family of Middle Europe"
Wessely explains that Rudi was born in Vienna but moved to Prague at the age of four. His father brought him back to Prague once, in 1968, to visit the flat where Rudi lived before the war. The furniture, Wessely recounts, was the same as when Rudi lived there.
Before being forced to leave Prague, Wessely's father's and his family had been very assimilated into life there. "They were just a normal, middle-class, Jewish family. They were only Jewish culturally, not religious at all and never went to the synagogue. They did not speak Hebrew or Yiddish. They spoke German at home and Czech at school or work."
Most of Rudi's uncles had fought for the Austro-Hungarians in the first world war. They were a classic family of "Middle Europe". Czechoslovakia was not particularly anti-Semitic, and before the arrival of Hitler, Wessely's father was not aware of anti-Semitism.
When Rudi saw Hitler
Rudi once saw Hitler. It was on the day the Nazis sieged Prague, in 1939. "When my father told my grandmother, she slapped him. That is when they knew that things had gotten really bad," Wessely says. Then came a desperate struggle to get visas, one that failed – except for Rudi. Rudi's parents got him on the Kindertransport to England. "They knew things were going to get worse, but I do not think they could have anticipated Theresienstadt and finally Auschwitz."
Wessely thinks the Holocaust made his father a pessimist. "He always assumed that if the worst thing could happen, it would." However, smiling, he adds that "he was also a very caring, kind and a wonderful husband, father and grandfather."
Furthermore, Wessely asserts that living through the Holocaust affected his father's politics. "I recall a class trip to Spain that my school organised. My father refused to let me go because of Franco and the fact that Spain was still fascist which meant it was completely out of bounds for me," Wessely explains.
He says he was glad his father did not live to see the 2016 Brexit referendum results. "My father thought the peaceful future of Europe was secured now and that there would never be a war in Europe again, with Germany or anyone else."
Anti-Semites are "wankers"
The only time Wessely saw his father break down because of the Holocaust was when he was 12. It was the time the Wessely-family visited Prague. "When we went back to Prague in 1968, we visited Pinkas Synagogue where the names of Czech Jews murdered in the Holocaust are written down. We found his parents' and the rest of his family's names. He was very upset as was I, and he broke down in front of me."
Earlier this month, the BBC reported that the number of anti-Semitic hate incidents recorded in the UK has reached a record high. Jewish charity the Community Security Trust recorded 1,805 anti-Semitic incidents in 2019, a 7 per cent increase compared to the year before.
Wessely is clear when he states that although he believes anti-Semitism and Holocaust denial needs to be countered, he does not want to block anti-Semites from campus. "I believe that universities should be bastions of free speech including unpleasant free speech."
He adds: "it is better to know what people are. Ignorant bigots, or, if you prefer, total wankers."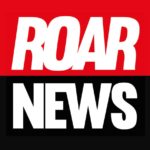 King's College London. Award-winning student newspaper, a platform to share your story, and a publication that holds entities accountable when no one else dares.