A very personal piece on the imperfect but inspirational figure of Nelson Mandela.
17th March 1993, 7am: in a suburb of Johannesburg, a baby girl, Indigo, is born to Martine, a black British journalist, and her white British journalist husband, Richard. Martine was too afraid to have her mixed-race child in a state hospital, wary of the well-meaning midwives inadvertently handing her a baby that they thought matched her colour. She was a news broadcaster for Sky News in Britain, and now is freelancing for the BBC World Service and the Sunday Times Magazine. Richard is the correspondent for the Sunday Times. Their success bears no consequence. Apartheid mentalities are still alive; an interracial marriage, and child, is a threat to standing social order.
Meanwhile, apartheid talks between F.W. de Klerk, the Afrikaner president, and Nelson Mandela, leader of the African National Congress, are in full swing. Steps are being taken to facilitate universal suffrage and political prisoners are being released. This is the dawn of the New South Africa, a rainbow nation. Right wing parties are gaining support and increasing violence makes for an uneasy atmosphere in the cities.
I am a mixed race British woman.  A post-apartheid baby, a 'Born Free', I am also a South African, and part of me is inescapably linked to that country: the beautiful rainbow nation that Mandela started to create. Not single-handedly, I refuse to portray the end of apartheid as one man's battle. He was a personality, a figure who embodied and became the voice of the black majority.
You cannot erase the Malcolm X parallels, much as the Conservatives (and conservatives) may try. Mandela was a militant, a warrior against the apartheid that imperial arrogance caused. He was not perfect, and should not be portrayed as so. He was a freedom fighter, a man who put politics before his family, and most importantly a human. His humanity was his most inspiring quality.
With a great ability to forgive, "the prophet of tolerance" as King's alumnus Archbishop Desmond Tutu described him, he lived proclaiming that an enemy is a friend waiting to be made. He invited his prosecutor from his trial when he was sentenced to life imprisonment, the same prosecutor who wanted the death sentence, to lunch at the Presidential residence.
He should be remembered as one of the greatest people our generation will ever see. Not as an idealised, blurred-over trope, an inspiring quote-machine, but a raw, genuine, magnanimous man. A hero for me, not just in his success, but also in his failures: South Africa is still a country divided, millions of black people have not had delivered the promises of electricity, running water and good, affordable education. On some levels he failed; he was imperfect, but he should be remembered and his life celebrated. He inspires me to work at what seems impossible, to attempt the greatest challenges with dedication and commitment. And, most importantly, to forgive.
20 years ago I was born in Johannesburg, to a black mother and a white father. This was made possible by the work of a great, great man, a true hero. RIP Madiba. I, and every freedom-loving person the world over, mourn you.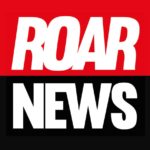 King's College London. Award-winning student newspaper, a platform to share your story, and a publication that holds entities accountable when no one else dares.