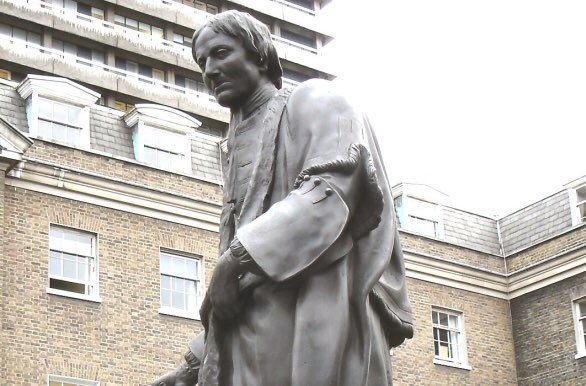 King's College London has announced plans for the removal of its statues of Robert Clayton and Thomas Guy from public view, in order to "address the legacy of colonialism, racism and slavery in our work."
The announcement was made in a joint statement with Guy's & St Thomas' NHS Foundation Trust, and Guy's & St Thomas' Charity this evening. It follows a student-made petition to have the name of Guy's campus changed due to Sir Thomas Guy's links with the South Sea Company, who transported slaves to Spanish colonies.
"We look forward to engaging with and receiving guidance from the Mayor of London's Commission on each" say King's, referencing the Commission for Diversity in the Public Realm which was set up by London Mayor, Sadiq Khan, earlier this week.
In an interview with the BBC, the Mayor explained that the commission will be reviewing landmarks in London – including murals, street art, street names, statues, and other memorials – and will "consider which legacies should be celebrated [in the city] before making recommendations."
This announcement follows the removal of the Robert Milligan statue that sat outside the Museum of London, Docklands. It was removed by Tower Hamlets Council and the Canal & River Trust on Tuesday.
The latest movement to review the colonial histories of British monuments was instigated by the unsanctioned removal of the Edward Colston statue in Bristol. Thrown into the city harbour on Sunday by BLM protesters, it has since been recovered, with plans for it to be put in a museum in the near future.
The latest spike in anti-racism awareness and activism stems from the police killing of George Floyd on May 25th in Minneapolis, Minnesota. His death, which is currently being charged as a second-degree murder by Derek Chauvin, has reignited public discussions of racism, police brutality, and colonialism worldwide.