AT YET another successful awards night, KCLSU Student Media was pronounced best in the country at the Ents Forum Awards yesterday evening.

KCLSU Student Media bagged the newly introduced Student Media of the Year category at a flash awards ceremony in Nottingham.
The win came exactly a week after Roar!, KingsTV, KCL Radio and Photosoc came in the top three in the same category at the NUS Awards.
Giedrė Balsevičiūtė, head of post production at KingsTV, said: "This moment is definitely one of my university career highlights and I couldn't be more proud. This win was a fantastic end to a great year for KCLSU Student Media."
The award means Roar!, KCL Radio and KingsTV are now multi-award winning, with all three having received external national awards this academic year.
KingsTV won two awards for their marketing video and sports show earlier this year at the NaSTA awards for student television.
Matt Capon, student media coordinator for KCLSU said: "'[This] is a massive achievement, and a real testament to the standard of content coming from Roar! Newspaper, KCL Radio, Photosoc and KingsTV.
"And when you consider that the awards panel was made up of judges that included representatives from Spotify & Redbull, not to mention the award sponsor Contraband Events who represent the likes of Muse and Labrinth, you can see how far we've come in what is just under two years."
He added: "I honestly cannot wait to see where Student Media at King's will be in 12 months time. It is a very exciting time to be a part of KCLSU Student Media."
When approached for comment, KCL Radio station manager Luke Jones told Roar!: "We already knew we were shit hot, this just confirms it."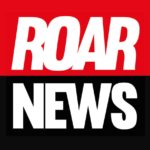 King's College London. Award-winning student newspaper, a platform to share your story, and a publication that holds entities accountable when no one else dares.