AROUND 60 academics are 'at risk' of being cut from King's Health Schools as the university revised down it's original estimate of 'up to 120' losses.
The move comes as the University and College Union (UCU) prepares to strike next Thursday alongside a royal visit to the university from Princess Anne.
In response to a Times Higher Education article condemning the cuts, King's made the unusual move of commenting on the piece which they claimed had "a number of factual inaccuracies".
The university's comment read: "We now know that less than half that number of roles remain provisionally at risk across the Schools of Medicine and Biomedical Sciences as well as the Institute of Psychiatry.
"In the IoP specifically only 13 staff remain provisionally at risk, not 50 as some commentators have claimed."
Authentic
A spokesperson from King's confirmed that the comment was authentic.
King's said the downward revision came after a "a robust and thorough review process".
Next Thursday's strike, which was backed by 81% of UCU members balloted, coincides with the opening of a new neuroscience building by Princess Anne at 2pm.
Referencing lines from the KCLSU's 'Save Our Staff' campaign against the cuts, King's commented: "With respect to the assertion that King's is placing value on 'buildings over people', this is quite simply not the case."
Publicly critical
Big names from the Health Schools have come out against the cuts, including Sir Robin Murray, professor of psychiatric research who wrote a piece for the Guardian.
King's continued: "It is a matter of regret that some of our own community have chosen to be publicly critical of the current restructuring process before engaging directly with senior management at King's and without allowing the consultation process to conclude."
Aaron McCall, Master's postgrad and student forum representative at the IoP, told Roar!: " King's College has made the awful error of releasing policy changes and updates through internet comments on a news article a whole 24 hours before notifying the staff and persons involved through more official means.
Lack of professionalism
"The entire process has been marked by King's lack of transparency, professionalism and foresight that they are now posting policy changes in the comment sections of news articles."
He added: "It highlights the entire tone of this process which is that King's cares about its facades and outward reputation over that of its students and academics."
A petition against the cuts and their timing received over 4,570 signatures at the time of publication.
Both KCLSU and UCU were contacted for comment.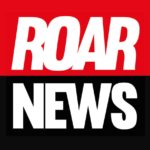 King's College London. Award-winning student newspaper, a platform to share your story, and a publication that holds entities accountable when no one else dares.