KING'S College London is rebranding to 'King's London' after a three-year-long project costing more than £300,000.
Roar has mocked up what it understands the new logo to look like.
It features a serif letter 'L' superimposed on a letter 'K' in its characteristic red – although, apparently, many people from the focus groups couldn't "see it".
The logo also features the 'King's London' in an all capitals Helvetica font.
The College were supposed to announce the rebrand last week, but internal disputes reportedly led to its delay.
It's unclear when they will be introducing the new branding.
The branding project, which hopes to give King's a "new identity", was designed by brand consultants Saffron who also worked with Coca Cola and Fujitsu.
An online petition opposing the rebrand has already gained more than 2,600 supporters since its launch.
The petition, addressed to Principal Ed Byrne, was created by second year Theology student Emily Braddock, who said that the rebranding is a "bizarre move considering the institution's history and status as a College within the University of London."
KCLSU president Sebastiaan Debrouwere told Roar: "The rebrand was already on the cards when I came into office.
"The name is important but we don't just want a cosmetic change. We don't just want a new fancy logo, we want them to fundamentally improve the student experience as well."
He added: "We've pushed [the College] to go out and consult students, which I understand they have done through focus groups."
The recent rebranding of Leeds Metropolitan University to Leeds Beckett University cost the university £176,828, or £332,382 when the cost of changing all the branding on the hoodies was taken into account.
It has been speculated that a central motive for the rebrand is to remedy the fact that international students are misunderstanding the nature of King's as an institution because of the inclusion of "College".
What do you think? Get in touch on @Roar_News and facebook.com/roarnews.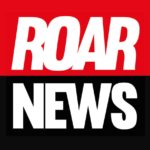 King's College London. Award-winning student newspaper, a platform to share your story, and a publication that holds entities accountable when no one else dares.