In this episode of 'Manestream Media', KCL's American Politics Society discusses the current affairs of the United States. They take on predictions for 2024, the economy and relations with China.
Contributors: Matteo Cardarelli, Patrick Schnecker and Kiren Graziano
Hosted by Fintan Hogan and produced by Kiren Graziano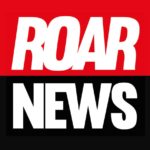 King's College London. Award-winning student newspaper, a platform to share your story, and a publication that holds entities accountable when no one else dares.