by Olav Stavnem and Luanna Muniz
Members of the King's academic staff from the School of Politics took advantage of the optional Trans Matters training this spring, educating themselves on trans- and non-binary inclusion.
"I want every student to feel truly welcome in my class. Asking the pronouns-question is one way of showing this," says Dr. Anja Shortland, Professor of Political Economy at King's.
Tom Bolitho, a third-year politics student who identifies as non-binary, appreciates this kind of measure: "Asking for pronouns is a simple and necessary step to make KCL less isolating for trans, non-binary and gender non-conforming students and staff.", they said. However,  in their opinion, this effort is still "far from normalised across the University."
Alison Devlin, a Consultant in King's Diversity and Inclusion Team, told Roar that "the module is a two-hour classroom-based session, delivered to teams, schools or faculties upon request to between 8 and 20 people." The method was developed by Alex Prestage, Manager of King's Diversity and Inclusion Team.
Since August 2017, 132 members of staff from the libraries, accommodations, Student Services, and academic staff have taken part in these training sessions. The sessions aim to provide attendees with information on the difference between gender and sex, along with knowledge about pronoun usage and the correct terminologies.
A necessary measure
Since 2017, King's has worked with the Stonewall Diversity Champions programme that helps employers to promote the inclusion of LGBT staff in their workforce around the UK. 
"[This involvement] made us reflect as to the support that was being offered for trans staff and students, hence the development of the Trans Matters Toolkit, of which the training module is a part," Alison Devlin explains.  
Stonewall also releases an index presenting the top 100 inclusive employers in the UK every year, a list that King's has been unable to enter. Other university employers such as Cardiff University and LSE respectively made the top 11 and 92 in 2019. King's low scoring might be one of the reasons for the increased focus on trans-inclusion.
Hopes for the future
The training sessions are an important step for King's to take in order to be a university that truly welcomes and accepts all students. While voicing appreciation for the Trans Matter trainings and initiatives by professors such as Professor Shortland, Bolitho still expresses the necessity of expanding these actions even further.
"It is vital that KCL recognises that on-paper support is not enough; they need to be doing more to counter the vast array of subtleties that make the university experience deeply disorientating for the majority of trans, non-binary and gender non-conforming students and staff," they say.
"[King's should actively be] centering and believing us when more brutal forms of transphobic oppression take place at KCL and beyond," they argue.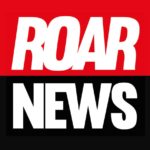 King's College London. Award-winning student newspaper, a platform to share your story, and a publication that holds entities accountable when no one else dares.