By Kiya Biers –
'Do you still remember, how we used to be?' I certainly do, Baby Spice! We are not all of us gay, but we universally reserve a place in our childhood hearts for the glee that only the flamboyancy of the Spice Girls could ever fill. Years since our Friday nights were graced with the innocent musical fun of TOTP, that space of unisex girl power is still there, intimate among our most colourful memories of 90s merriment.
As a glitzy 90s boy, I was undoubtedly among the crazier fanatics who very eagerly sprinted through the doors to their seats in the cosy and friendly Piccadilly Theatre.
Seating was steep, but never mind – before me was a stage of glittering pink and purple! With a totally elated smile upon my face, I sat excitedly fidgeting and, I'm sure, frequently emitting squeals of anticipatory delight.
Curtain up – wahoo! But, oh dear – perhaps there's been a stage invasion. Four girls – to be blunt with stereotypes, chavs – stomped stormily around the very bare stage, alcohol in hand, profanity at the tips of their tongues. Everyone around me looked around, alert, panicked, anxious to know when some mode of security would finally remove these detestable creatures from the sacred space.
After some structure of dialogue spewed forth from their mouths, though – a rambled and shouted ode to getting tanked in celebration of having progressed to the next stage of an X Factor-style talent show – I am very sure that mine was not the sole jaw to gape open, realising that indeed this was the start of Viva Forever!
I fumbled desperately for my phone and hurriedly smashed the search terms 'Viva Forever review' into Bing. Two stars – one star – The Telegraph, half a star; my bright heart bled. My colourful dreams descended instantly into muddy disillusionment. But, no, this was, yes, this was the Spice Girls! The precedent surely could not have been set yet!
It had.
Across the subsequent two-and-a-half hours, it was only the spirit of Scary Spice that vaguely haunted the stage. Drugs, middle-aged sex, and unquantifiable alcohol constituted this musical abomination.
I do love Jennifer Saunders, but the narrative frame that she provides certainly doesn't deserve Joanna Lumley's trademark commendation, 'absolutely fabulous'. If anyone can second her sentiment, they are either much too cute and kind for the West End or they entertain severely horrific standards of judgement.
The Spice Girls' discography provides opportunity for so many pleasant storylines. Instead, Saunders offers a messy, tired saga of a girl group overcoming ridiculously unimpressive adversity to win a contest that gains no audience interest.
No joke is funny; no character is authentic; scenes jump sporadically sustaining no consistent sentiments.
Somewhere amongst the dunghill are 'Wannabe', 'Stop' and 'Mama', all individually sung well. But of what value is good singing in a musical that is otherwise a torturous plague upon its audiences?
'Was it just a dream?' Unfortunately not – this disgrace is on stage even now.
Still, Phyllida Lloyd needn't worry – Viva Forever! will not be upstaging Mamma Mia in cinemas so long as mankind retains some vague degree of aesthetic sense.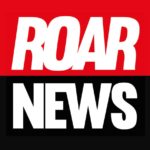 King's College London. Award-winning student newspaper, a platform to share your story, and a publication that holds entities accountable when no one else dares.