By Isaac Chan –
After one of the most prolific seasons KCLHC had ever endured during 2011/12 we were under no illusions of the task we had in hand for the 2012/13 season.
Our 2nd XI, brilliantly led by our 2011/12 fines master, James Murphy, had been promoted in into South Eastern 3B. When you consider that only 3 years ago this was the same league our 1st XI were in, it really emphasizes the growth of KCLHC.
Our 1st XI went that step further with not only gaining promotion from their respective BUCS league (SE 2B), but also winning both the ULU league and the ULU cup. (And we still didn't win KCLSU team of the year!) This year we will be playing in South Eastern 1A, playing against a host of top sport universities such as Reading, Portsmouth, St Mary's, Chichester and Brunel. Despite this somewhat arduous task our hopes were high under the leadership of our great Kaiser, William Connor.
Fresher's week – probably the best week of any teenager's life and this certainly lived up to expectation. Over the two days at the annual Fresher Fair our intake was enormous, we were able to secure a wide range of talents, beginners, intermediates and even a few real gems. We could all see real enthusiasm within the group and things looked great for our first couple of sessions. Unfortunately we were thrown a real curve ball when our head coach had to resign from his position due to personal reasons. Despite the setback our sessions were still well attended and brilliantly led by 1st XI Captain, William Connor. With help from our generous old boys team (King's and Alleyn's Hockey Club) we were able to secure the services of, Wesley Jackson, current East Grinstead 1st XI player. Which to those who don't know, is one of the most successful hockey clubs in Britain.
With our fresher's suitably "introduced" at are famous "welcome drinks" we were able to begin with preceding's for the year such as handing out our prestigious club tie and attending the annual KCLA games. Like last year, this was a great event held at Berrylands. It gave a few of our young and naïve fresher's to understand what being a part of KCLHC is really about!
With introductions and pre-season over the first BUCS and the LUSL games were underway. Despite a promising intake of fresher's as well as an encouraging pre-season, both teams have too often been on the losing side of too many games this season. Too many times have we come away from games saying, "We should have won that one." Clearly, this has become too much of a habit this term and as a result our 1st XI suffered relegation this year. Even so, there have been clear positives to take from this season, the experience gained of being in one of the highest leagues in Britain invaluable and we feel more than ready to make sure we are back there next season.
Despite our troubles in our respective BUCS leagues our Men's 1s have had success in the new London University Sport Leagues (LUSL). We finished the league joint 2nd with our rivals UCL in the LUSL Premier Division.
As usual, our off pitch antics have been as strong as ever. Pub golf was a particular highlight this year, seeing 30 boys and 30 girls pair off and gallivant all over Borough high street. There were copious hole in ones, plenty of birdies and even a few water hazards, particularly on hole 4 by Hugh "pint off" Bushell… In Easter this year, we will be touring the popular hockey destination Amsterdam. As it is every year, tour was exceptional, little hockey was played and everyone had a great time.
A date in the diary that never disappoints is the Macadam Cup and this year was no different. We were able stretch our impressive record against GKT to five years in a row with a hard fought thriller ending 2-1 to KCL. What was even more impressive this year was that our Ladies club were also able to overcome GKT making it the first KCLHC double over GKTHC for years!
A particular mention should must also go to our main sponsor for the 2012/13 season, KPMG (www.kpmg.co.uk/careers). Any sponsor is crucial to how a club operates, and we're no different. Their funding has allowed us to support kit purchases as well as coaching and equipment costs.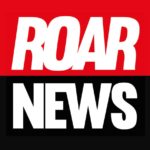 King's College London. Award-winning student newspaper, a platform to share your story, and a publication that holds entities accountable when no one else dares.