Will Hassan Rouhani bring real change to Iran and its negotiations with the West?
This August, Iran's notorious President Ahmadinejad was succeeded by Hassan Rouhani, a change that may not seem all that significant. However, when one considers the previous issues between the West and Ahmadinejad as well as Iran's perceived nuclear threat, it becomes clear that the consequences of President Rouhani's victory will be far-reaching.
Firstly, Rouhani has been a member of several government agencies and assemblies since the late 1980s, including the Supreme National Security Council and the Islamic Consultative Assembly, and was politically active since an early age, being arrested for his opposition to the Shah over twenty times before the Iranian Revolution in 1979. He stormed the 2013 election, an election believed to be free and fair, with an incredible 12,000,000 more votes than his nearest rival. Rouhani is popular with both the youth and the middle classes of Iran, and his religious belief means that Islamists in the region also generally support him. Further, the new President is seen as politically moderate, and has spoken since his election victory of his wish to hold peace talks with the West regarding Iran's nuclear programme. This all sounds promising, but we could do with comparing old and new to find out whether or not this transition from Ahmadinejad to Rouhani will be good news for all.
Head-to-Head
Relationship with the West: Ahmadinejad's relations with the West, particularly the US, were rocky to say the least. There has been constant suspicion of his nuclear intentions, with a strong belief that Iran was working towards secret nuclear targets under Ahmadinejad's rule. He also rocked the boat somewhat in 2010 by suggesting that the US was behind the 9/11 attacks at a UN General Assembly gathering, a view that he repeatedly voiced. Thankfully for the US, President Rouhani is expected to maintain a better relationship with Western political leaders; his views are known to be more moderate and – as far as we know – he is no 9/11 conspiracy theorist. Rouhani has, however, criticised US politicians for not having a proper understanding of the Iranian people or of Iranian politics and has branded the US "hypocritical".
Nuclear programme: As mentioned above, there was huge suspicion regarding Ahmadinejad's nuclear ambitions, whereas Rouhani is expected to scale down any potential nuclear progression and has publicly stated his interest in engaging with Western governments to "allay their concerns". However, he went on to say that he intends to continue with Iran's "peaceful nuclear programme" as it is a right of the people and the republic. Despite his willingness to enter peaceful negotiations, it seems that the wishes of both sides may be too far apart for any substantial agreement to be reached.
Corruption: Throughout Ahmadinejad's tenure there were frequent and arguably well-founded allegations of corruption. Rouhani's religious conviction and previous success in well-established political positions means that commentators are predicting less of an issue with corruption and legitimacy during his time in power, although we cannot ever really be sure – just think back to the Cash for Questions and MP's expenses scandals here in London.
Overall, Rouhani seems like a sound candidate both for the people of Iran and the interests of the West. He is replacing a president who caused controversy and, at times, serious concern to developed secular nations across the world and it seems unlikely he will be such a 'problem' for countries such as the US. Perhaps more importantly, the people of Iran are expected to be in good shape under Rouhani. His economic policy focuses on long term plans to gradually build and improve Iran's economy as well as hoping to solve the issue of high unemployment. However, as with anything in politics – and perhaps life in general – we all know that what a person says, what they actually mean, and most importantly what they do are not guaranteed to match up. We will have to wait and see how serious Iran will be in solving disputes over their nuclear programme, but the promising news is that Rouhani looks set to be a sound leader for both Iranians and the wider political community.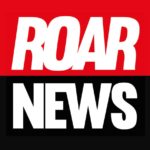 King's College London. Award-winning student newspaper, a platform to share your story, and a publication that holds entities accountable when no one else dares.