Read all about Katherine Kingsley and Stefano Braschi's thoughts on their roles as Helena and Demetrius in a new production of A Midsummer Night's Dream alongside David Walliams and Sheridan Smith.
L: How do you [personally communicate] Shakespeare? Shakespeare is notoriously difficult.
S: It should be effortless, which isn't the same as cutting the edges off to make it sound more like what you would say, because acting is not what people would say… you have grand soliloquies sometimes which are very poetic and the references are hard, but actually as an audience member you just need to know where the thought's coming from and if the actor knows and is doing it comfortably and naturally, that you can read.
K: [As Demetrius and Helena] we wear our hearts on our sleeves, don't we, so what we think is what we say…creating too much subtext actually takes away from the incredible majesty of his text…[it's better to] serve the language, discover it on the line, rather than trying to come on with an emotion and play against it, and trying to be nodding and clever, which you can do with other kinds of work but with this one actually it doesn't help at all to do that.
L: You've both done TV work, haven't you? How do you feel that that compares?
S: Most actors would probably say they'd like to do all of them in a balance, because what you have in one you don't have in another. I've done some TV, but not a huge amount, so I'd like to learn more about that.
K: You're so beautiful! You're going to do more. [laughs]
S: Unless you grew up in Hollywood…I don't know anyone who didn't start by doing a play in school. The reason everyone starts is because they love performing on stage… There's something about having the audience respond, [even if] they're booing at you and you think "Uh oh…"
K: Never forget, in a rehearsal you can be suicidal and thinking "This is horrific." Then you get to an audience and they suddenly take your breath away and take you by surprise because they'll laugh and respond and you go, "Oh okay, that's why this wasn't connecting!"
S: There's a performative aspect some people might not like about the stage. You have to be aware of being heard, being seen, keeping your energy and your voice intact… which might imply to some people [it's] more heightened or forced.
K: It's more animal, isn't it? Don't forget, with the theatre you have to do eight shows a week. A lot of our choices are, "I really like doing that moment, but can I sustain that eight times a week?" Decisions like that have to be made. Whereas when you're doing film, you can get away with some things because you're only doing it once or twice, however many times they want to shoot it. It's a completely different experience.
L: What is different about this production from previous productions of A Midsummer Night's Dream?
K: We were keen to make it very accessible… It's a quite physical production of A Midsummer Night's Dream. Also, with the Ringham brothers doing the music… it's really quite amazing. The elements of that are going to be really cool.
S: It's got a flavour of concept but it's not concept-heavy. Visually it'll be quite impressive… without having something complex imposed on a play that doesn't need [it]. We're amazingly lucky to not only working with Michael [Grandage], who is the best of the best, but his team are the best of the best and the designers bring this whole world that you just get put into. The music, as you've just mentioned, is entirely new, created specifically for this. The movement and choreography to that music is fresh… It's not going to be people in electric suits doing interpretive dance or anything like that [laughs]. I think this should be a very exciting production, it should be fresh.
K: Michael's been incredibly open to us bringing stuff into the room. He'll tell you if he thinks something's not working, but at the same time you feel like you can completely make a fool of yourself if need be or try something that you're not necessarily sure will work but instinctively you think it might.
S: Especially in the early stages of the rehearsals from the scenes like ours, the foursome, you have to go hard or go home, yeah, jump in.
K: "Go hard or go home!" I love that.
A Midsummer Night's Dream is playing at the Noel Coward Theatre until 16th November. Buy tickets here http://www.london-theatreland.co.uk/theatres/noel-coward-theatre/a-midsummer-nights-dream.php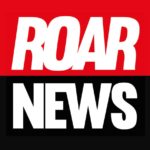 King's College London. Award-winning student newspaper, a platform to share your story, and a publication that holds entities accountable when no one else dares.