A student's guide to London's opera scene  shows how easy it is to find cheap tickets if you know where to look.
As students in London we are very lucky to have two world-class opera houses on our doorstep – quite literally, for those readers on Strand campus. English National Opera is a stone's throw from Trafalgar Square, and the Royal Opera House is based in the heart of Covent Garden piazza, both within 10 minutes' walk of Somerset house.
(marker shows English National Opera, Royal Opera House top centre, KCL mid-right)
This immediately annuls the problem facing many people who want to go to the opera: transport costs. However, there is still the need of tackling one of the biggest misconceptions challenging arts industries today: that opera tickets are expensive.
Let's take the English National Opera as our first example. There are three ways to get cheap tickets here:
1. If you go and queue at their box office about 3 hours before the performance, you will be able to buy reduced price tickets for £15 in the upper circle. The upper circle may sound like a terrible place to sit, far away from the stage and not as posh as the orchestra stalls, but these are actually the seats with the best acoustic in the house. Some of you are probably thinking that for £15 you'll be shoved in a corner right at the back – again, this is far from reality. Maybe I'm exceptionally lucky, or maybe the shows I've been to were exceptionally unpopular, but every time I've been to ENO on the day of a show I've ended up in the front row of the upper circle. 
2. Another way to get cheap tickets is to sign up for their 'Access all Arias' scheme. This offers you tickets ranging from £10-30 in any area of the theatre. All you have to do is sign up online, then ring the box office to book (020 7845 9300).
3. Lastly, you can take a gamble and use the 'secret seat' offer. You spend £20 on a ticket and will be allocated a seat anywhere in the house; the only guarantee is that it will be worth £25 or more. Whatever happens, you will end up in a better seat than what you may normally be able to afford, but this offer runs out quickly so you have to be quick off the mark booking online!
Now we move to the Royal Opera House, generally accepted as one of the best opera companies in the world. There are 56 different types of seat at the ROH, all sold at different prices, ranging from £3 to £200. Like ENO, you are most likely to get a cheap seat if you go onto their site on 'public booking day' and move quickly, but if, like me, you don't want to plan your night's out months in advance, there are other ways to get cheap tickets. One option is to go to the opera house on the day of the show, usually for 10 am. Most performances have 67 day tickets for sale in a range of prices, and you can get good standing places at this time. After this morning sale, anything that hasn't been sold can appear on the website, so it's worth checking then.
Like ENO, the ROH has a student scheme, called ROH Student Standby. This is free to sign up for, and entitles you to tickets for special student amphitheater performances, as well as email alerts when there are cheap seats around. A recent introduction is 'student-booking' day; essentially, 20 cheap tickets are available just for students to snap up before they are released the following week to the general public. If ever a time comes when all the tickets are sold out by public booking day, this would be a genuine triumph for us students!
So that's the main expenditure out of the way, but there are always little extras that people can buy at the theatre. Instead of buying a programme, why not pick up a free cast sheet? Instead of buying a drink in the interval, bring your own or go for a drink afterwards. If you're worried about having to buy smart clothes, don't be – it's perfectly normal now for people to turn up at the ROH in jeans and a t-shirt.
I hope this article has slightly debunked the myth that opera is too expensive. Other than anything, it's not much money to spend to just try something new. Find a couple of friends, get some tickets and give it a go! As a final act of persuasion, I leave you with these two images of current stars of the operatic world – no fat ladies here!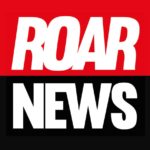 King's College London. Award-winning student newspaper, a platform to share your story, and a publication that holds entities accountable when no one else dares.