Arctic Monkeys embrace hip-hop in their new album AM, but fail to achieve the success of their debut.
Each Arctic Monkeys LP release subsequent to Whatever People Say I Am… is inevitably enshrouded by the question, "Will it be as good as their debut?" Perhaps a more appropriate question to ask would be: "Can it be as good as their debut?" With "their debut" being the 4x platinum, decade-defining social commentary which many bands would be ecstatic to produce as a greatest hits compilation, bettering the work might just be an impossible task.
Online discussions leading up to this latest release, AM, have been filled with shouts of them losing the gritty Northern Britishness that attracted so many of their fans, to the glamorous life of the American record industry. And it's easy to sympathise – who wouldn't want this to be part five of the WPSIATWIN anthology? But at the same time, one gets the impression that these are the same cretins who berated Radiohead for producing Amnesiac. What makes Arctic Monkeys a stimulating act is their ability to shift shapes from album to album – they've gone from Strokes-influenced cheeky lads to spiky indie poster boys to stoner rockers to bona fide rock stars, and this time they're channelling the hip hop obsessions of their youth whilst building on the successes of their last two albums.
The first third of the album delivers strongly, opening with the already familiar brilliance of Do I Wanna Know? and R U Mine?, and arriving at Turner's finest lyrical output of the album – Arabella. "Her lips are like the galaxy's edge/And a kiss the colour of a constellation falling into place" mingles with a heavy Sabbath-esque riff, before the track does indeed take off into outer space, bursting into a rock showcase sounding like Everything Everything on an acid trip.
The middle part of the album houses two of the gentler sounding tracks: No. 1 Party Anthem, contrary to its title, is a ballad in the vein of the earlier Monkeys' track Only Ones Who Know, with all the romance squeezed out and replaced with pure sleaze. "It's not like I'm falling in love/I just want you to do me no good," Turner croons before recalling the "look of love" followed by a "rush of blood"; times have changed from the limp propeller on the opening of Humbug. Mad Sounds is possibly the smoothest Monkeys' song in their catalogue as of yet – all 60s organs, maracas and Velvet Underground guitars, with Turner offering a brief glimpse of light in his otherwise weary lyrical subject matter as the song reaches its climax.
However, AM really finds its fifth gear in the latter stages, beginning with their highest peaking single since Fluorescent Adolescent, Why'd You Only Call Me When You're High?. Here the hip hop influence comes to the fore, with a beat that sounds like it's lifted straight from Dr. Dre's laboratory, as well as possessing a sexy rhythm'n'blues chorus. In fact, the album is at its finest when it fully embraces RnB, which is showcased best in the final track, I Wanna Be Yours. Punk poet John Cooper Clarke's glorious reduction of himself to various consumer goods is transformed into a darkly seductive slow jam, whilst Turner reflectively adds: "secrets that I have held in my heart are harder to hide than I thought". It's perhaps telling that the most heartfelt lyric is provided by someone other than Turner, and the record suffers from the presence of unnerving glam rock number I Want It All, and Snap Out of It, both of which are drowned in Josh Homme's falsetto vocal prints.
As it is, the Monkeys have produced another captivatingly interesting and intelligent record, but it seems like it's an opportunity missed for a mind-blowing collection of songs in the same mould as the final track. So no, it's not as good as the debut, but it's good enough to be worth the time of the critics.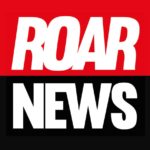 King's College London. Award-winning student newspaper, a platform to share your story, and a publication that holds entities accountable when no one else dares.