Will Kay takes the initiative to set up KCL's own record label.
When I listen to the sublime intro of Helicopter by Bloc Party, I wonder what King's was like back in 1999 when their lead singer, Kele Okereke, studied English here. When Bloc Party released their debut Silent Alarm, they sold over a million copies, which in my mind is as serious an achievement as anything among those of the alumnus. It has been rightfully marked by Kele's face being put up by KCL at the Strand Campus amongst those other pioneers.
So when I arrived at King's a year ago, with a guitar in one hand and a synth in the other, I hoped that I would be jamming into the early hours, writing my magnum opus. As the weeks since freshers passed and my synth collected dust the in corner, I realised this dream wasn't the reality. It was a disappointment because like many people I would love to spend my life in the music industry, but higher education forces an element of realism upon us, and realistically beyond university with a career amongst other responsibilities, you won't have the time to start a band.
I don't think I am alone. I think there are plenty of people out there who would like to have a shot at the big time before they are locked into the complexities of adulthood. Despite this, there was no real scene or a formal place at the University for emerging musicians that I could find.
I realised it was all up to me. I looked at the other societies at KCL, and it seemed like that kind of setup would be a great thing to make use of, a platform for musicians. It also had to be industry savvy, and relevant for what is really a very ambitious career path, no reservations. A functional institution but with the freedom that true creativity requires. Then I had the idea of starting The King's Record.
The name came quickly, and it seemed like somewhat of a statement, because I knew it might cause initial confusion with the official King's Student Records, but at this point all I had in my head was the need to start a record label for King's students.
It was easy to get started with my friend Daisy from halls as administrator. Last year after going through the motions of getting the society ratified we had to think what form it would take. Initially I thought it might just be a society solely for musicians to meet other musicians. I wanted to dream big though and having had limited success with the small number that had signed up half way through the year, it was time at freshers' fair to get as many people on board as possible.
As a society we have big aims beyond just getting musicians together, including a fortnightly single release, an end of year compilation album and a concert. I am excited to see if this is achievable, whether the society will ever release anything meaningful or big enough to stand up to Bloc Party's standard. So all I can ask you to do is watch this space and in the meantime check out our first release, 'Swingers' by Slagcan.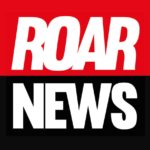 King's College London. Award-winning student newspaper, a platform to share your story, and a publication that holds entities accountable when no one else dares.