Seven million Londoners, seven million perspectives of the city. Are you ready to find your own?
Samuel Johnson once said "When a man is tired of London, he is tired of life" and having studied at King's College London for two years – it's hard to see how he could be wrong! Often described as the 'world in one city', London not only offers a wealth of cultural diversity but also a thriving social mix, as there really is something for everyone.
As a student, when you're not frantically studying for exams, writing last minute essays or filling out internship applications, your time usually seems to be spent thinking about what to do next or where to go later. But unlike studying at other universities, the options for students in London can seem endless.
With London being the biggest city in the UK, the thought of moving from the comfort of your home town to the capital can initially seem both exciting and daunting.
Where will I spend most of my time? And how expensive will things be? Whether you're familiarising yourself with the heart for the first time by visiting attractions such as the British Museum and Natural History Museum or whether you just enjoy watching quirky live art at the London Tate Gallery and Barbican Centre, London can offer plenty of things to do for those on a student budget!
Now if you're a student who is already from London, don't think that you've seen everything there is to see! London is so much more than just tourist attractions. Perhaps you're keen to explore the contrasting vibes that London has to offer? Camden Town is definitely an area which is popular with London students who are searching for cheap thrills. With its grubby punk rock image which is becoming increasingly more fashionable, bass-thumping market stalls, live night time music at bars such as Underworld and bizarre rave shops like Cyberdog, you'll never have a dull moment in Camden.
But if this doesn't sound like quite your scene, South London's Brixton, with its crowds of rockers, clubbers and artists is often a good student spot, particularly for any medical or science students located on Guy's Campus that may live south of the river and in general for any King's students searching for a good party! Renowned for its live music venues and booming club nights, the Hootananny and Brixton Academy have once hosted bands such as The Smiths and The Sex Pistols – all of which seem a bit more exciting than that tiny bar at home playing last year's chart music!
But if you just fancied sampling an alternative to student-budget supermarket food, Brixton Market is open every day selling an exotic range of African-Caribbean, Indian and Vietnamese products to try.
Many King's students come to London to seek the thrill of living right in the heart. If that's your thing, Soho is the place to be for entertainment, nightlife and liberation. From dining in one of China Town's all-you-can-eat buffets to catching a last minute West End performance, Soho offers a variety of things to do for those in search of a break from studying.
With its own distinctive nightlife, nights out in Soho are becoming increasingly popular with students and with the LGBT community as Cheapskate Wednesdays advertise £1 drinks and G-A-Y bar plays the dance classics that have definitely stood the test of time.
With all of this on offer and more, London will not only entertain you but continue to fascinate you with its fast pace, new cultures and vibrant people. As a King's student I can tell you this: we are there, right in the centre of all this madness and it is fantastic.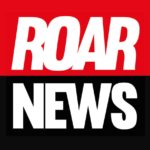 King's College London. Award-winning student newspaper, a platform to share your story, and a publication that holds entities accountable when no one else dares.