A blanket ban on Blurred Lines would set a dangerous precedent for our student unions.
KCLSU have put forward a motion in favour of banning Robin Thicke's controversial hit Blurred Lines in all KCLSU bars, gyms, spaces and events. This follows similar actions by more than 20 student unions across the country, including a number of London unions, in response to complaints over the song's sexually provocative lyrics, specifically the main refrain of "I know you want it". The lyrics have been described by some as sexist and misogynistic, even prompting claims that the song "perpetuates rape culture".
The song's lyrics are open to interpretation, and at no point are there any explicit references to rape or violence. US music critic Maura Johnston of Maura Magazine says "[Blurred Lines] is just a cheesy pickup line song and everybody is like 'No, it's about forcing a woman against her will'… I didn't see it and I still don't." Thicke himself has defended the song on the grounds that he wrote it about his wife. "She's my good girl," says Thicke, "and I know she wants it because we've been together for 20 years."
Regardless of personal opinion on the quality of the song, a blanket ban sets a dangerous precedent when it comes to censorship by our student union. If the lyrics to this particular song are deemed unacceptable, then perhaps we can expect to see further bans in the future. The current popular music scene is filled with songs that may be interpreted as containing similar lyrical themes, so it seems unjust to single out one particular track for a demonising smear campaign with absurd claims that it somehow justifies sexual assault. "Blanket bans on certain songs are contrary to what universities and life as a student should be about," says Padraig Reily of Index on Censorship. "It's worrying that young people seem to see censorship as a solution to complex societal issues."
I believe that our student union should not cave in to pressure to ban Blurred Lines, a song that merely describes an erotic encounter between two consenting adults in a club or bar, something that is sung or rapped about in a large number of songs, and which is being unfairly vilified as part of a nationwide witch-hunt by student unions. The more serious issue of discrimination and sexual harassment on campus should be dealt with without censoring music and publicly questioning the morals of an artist as a result of one interpretation of his lyrics.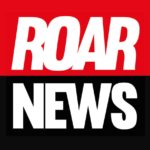 King's College London. Award-winning student newspaper, a platform to share your story, and a publication that holds entities accountable when no one else dares.