The best classical music venues in London can be affordable if you know where to look.
After spending two years in London as a music student, there are a couple venues which really stand out. Although they are well known both nationally and internationally, I have a few recommendations for those of you wanting to get the best experience out of them. 
I'm a big opera fan, and basically watch every opera that goes on at the Royal Opera House main stage. The theatre is massive and the architecture beautiful. More importantly, ROH's standard of performance is pretty much unparalleled (New York's Met splurges more on sets, but the music here is phenomenal). I've recently been dedicating some time to ballet as well, and I particularly enjoy the intimate modern productions at the Linbury Theatre.
The Barbican centre, on the other hand, is where I go for most symphonic and solo concerts, because the London Symphony Orchestra is brilliant and they tend to bring in every soloist I want to watch. I had the privilege of attending performances by Elīna Garanča, Cecilia Bartoli and Renée Fleming last year, and they were all breathtakingly brilliant. The best thing about Barbican is that it's not just a concert area – there is usually a fascinating art exhibition somewhere in the centre, and occasionally there are flea markets as well.
In terms of travel, I'm fortunate enough to live in Central London, so I walk to both venues, despite the fact that the Barbican is a 40 minute walk away! The closest station to ROH is Covent Garden, and Barbican has its own tube station (but is also close to several other tube stops like St Paul's and Farringdon.) 
As students, we obviously want to get the most affordable tickets possible. There's a general misconception that tickets to operas and classical music concerts are extravagant, but that's not the case if you play it right. I pay £4-£18 for 90% of my shows, because I book really early and don't mind sitting in the Gods/standing for 4 hours!
When going to the Royal Opera House, make sure to take note of public booking days for each season and book your tickets immediately. The £4 tickets disappear very quickly; they also do very good £12 standing tickets. Day standing tickets are available as well, if you're willing to wake up really early to queue for them. ROH is also making great changes to their Student Standby scheme, so it may soon be possible to get better seats for student prices. Demand is extremely high, though.
For the Barbican, the LSO does a student scheme where £4 tickets are available for selected concerts. There's also an app for iPhone & Android called Student Pulse which basically aggregates all discounted classical music tickets for students – you buy your tickets through the app with your Paypal account. Otherwise, if you book online early, it is very possible to get tickets for £10-20.
In terms of going out after, the Royal Opera house is in Covent Garden so there's plenty to choose from, especially if you pop over to Soho nearby. Also, you're spoilt for choice for pre-show food. I have a soft spot for sandwiches and brownies from Benugo. Shake Shack (originally from NY) just opened an outlet in Covent Garden as well!
Post-show at the Barbican, everything closes in the centre. But head out and there are lots of pubs and bars in the Farringdon area. If you're early in the area before the concert, Dose Espresso does fantastic coffee!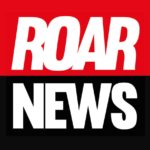 King's College London. Award-winning student newspaper, a platform to share your story, and a publication that holds entities accountable when no one else dares.