THE end of 'King's London' could be in sight after a packed and hostile forum held by Principal Ed Byrne showed clear opposition to the rebranded name this afternoon.
The Principal told Roar that if the second consultation — 5pm tonight at Guy's — showed a similar animosity to the brand name change, that would be the final nail in the coffin for 'King's London'.
Students, staff and alumni – including one alumnus who graduated in the 1950s – turned up to the eagerly awaited grilling of the King's chiefs.
Maxine Taylor, a senior manager who oversaw the rebrand, said the College had spent a minimum of £87,000 on the visual concept of the rebrand – but that figure did not include the focus groups and consultation.
Although King's publicly disputed the £300,000 figure, Roar found documents filed by King's staff stating the rebrand project was worth anything up to that amount.
A spokesperson from King's agreed that costings were tangled up in other projects, meaning the final figure could indeed be anywhere between £87k and £300k.
One woman who agreed that the word 'College' was confusing, jokingly prefaced her comment with "please don't lynch me as I walk out".
At the end, the Principal held a straw poll asking who was in favour of the King's London name. Two people raised their hands.
Ed: Show of hands for those who agree with King's London #kclrebrand pic.twitter.com/ppfoOaKhie

— Roar News (@Roar_News) January 13, 2015
However there was much broader agreement that King's did need some sort of brand refresh.
Professor Maria Fox from Informatics told managers: "King's London is basically meaningless, it could be a pub."
This comes after plans to rip out the word 'College', and rebrand to 'King's London' with a new minimalist logo, were met with fierce criticism from students, staff and alumni last December.
After pressure grew on the Principal to act, he revealed his personal thoughts on the rebrand exclusively to Roar, and committed to reopening consultations.
Although the plans propose changing the brand name to King's London, the legal name of the university would remain King's College London.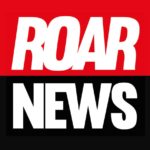 King's College London. Award-winning student newspaper, a platform to share your story, and a publication that holds entities accountable when no one else dares.