UNPAID internship protesters dropped a banner off Somerset House recently during London Fashion Week — but just how much of an impact do these placements have on us students?  
With youth unemployment currently standing just under one million, it is hard to deny that for young adults the job market has become horrendously competitive.
Most young people are looking for something, anything, that will give them that edge over equally qualified graduates, with the same grades, same degrees all hunting for the same jobs. University-leavers hoping to enter the fashion industry are no exception.
This is where the fashion internship comes in. The industry, and the related journalism and retail sectors, are notoriously hard to break into, and a placement with a big name brand or leading fashion publication is just what is required to allow ambitious, style-conscious graduates to climb the fashion career ladder.
Less than $1 per hour
However, the highly-coveted internships within this competitive industry are, more often than not, unpaid.
At London Fashion Week, KCLSU's Anthony Shaw along with the group Intern Aware, protested against this by hanging a banner which read 'Pay Interns: It's 'In' This Season' from a wall overlooking Somerset House's courtyard show space.
So, what is all the fuss about? Arguably, a good quality fashion internship will ensure that those desiring to carve a career in the industry are a step above the rest and garner the experience that they need to make headway, paid or not.
However, the problems arise when those from low socio-economic backgrounds are actively excluded because they are incapable of affording an unpaid fashion internship.
Unfortunately, the latter is not an option for everyone.
Additionally, recent events in the industry have exposed the low pay and poor working conditions that are rife in several-month fashion placements.
An intern decided to sue design house Alexander McQueen for £6,415 in 'lost wages' after placements with them in 2009 and 2010, while two interns took Conde Nast to court last year paying them effectively less than $1 per hour whilst working 14-hour days.
Life isn't fair
Just 25% of unpaid interns in Europe are able to adequately fund placements, while a further 65% rely on their parents throughout their internship, a European Youth Forum survey says.
The leading magazine publishers have since ended their prestigious internship program. Media reports of enthusiastic young people being taken advantage of as fashion interns have since been widespread.
However, many others who have been exploited will remain silent for fear of not finding another path into the industry.
 Although strides are being taken to raise awareness of the issue, what is clear is that the social exclusivity which unpaid fashion internships is a problem that runs very deep.
In a 2013 Buzzfeed interview, editor of British Vogue, Alexandra Shulman, was asked about unpaid internships.
Her response was that, 'life isn't fair'. However, Shulman overlooks one glaringly obvious fact; the richest talent is not always to be found amongst those who have the most bulging bank accounts.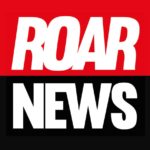 King's College London. Award-winning student newspaper, a platform to share your story, and a publication that holds entities accountable when no one else dares.