James Andrewes takes a look at some of year's most weird and wonderful music videos.
Breach – Jack
Hair is objectively quite weird, and this is a hair themed video. Did you ever imagine a world in which people had hair in all the places where they weren't supposed to, and no hair in the places where they were supposed to – no? Well this video has imagined that for you, back and forth in time with the beat. Watch women sprout pigtails out of their boobs and buns out of their eyes. Then watch two handsome individuals do a dance routine so enthusiastic that it causes them to flit between looking normal and looking like that hairy thing from The Addams Family over and over. So as to not discriminate, there is also a 'Ginger' button, which, when you press it, reveals a woman seductively stroking a hair chair and wearing hair underwear.
Mykki Blanco – The Initiation

This is the year's most sinister offering. If trans rappers weren't unusual enough (Mykki is the female alter-ego of Michael Quattlebaum), Mykki raps in Latin, crawling the streets of London in Golem-like fashion with a second face, like Voldemort did that time in Harry Potter, attached to the top of a bald head. We then see some compatriot two-faced guys being arrested, as Mykki subtly slinks around them in order to get to a cage-fight-to-the-death on time. Yay.
Bat For Lashes – Lillies
Dressed as Jane from Tarzan and suspended in a starry night sky, Natasha Khan dances like a discount Kate Bush, until three giant monster puppets show up to distract her. We watch them all interact, unsure at this stage whether they are about to eat her or coax her into group sex. As the back of her hair sprouts a beak, an army of hand-illustrated birds and flying monsters enter above a floating papier mâché island. Suddenly, a machine that spits out clouds wraps her in a kaleidoscopic diving suit. Then she vomits a river made of tissue, which seems to make her and the puppet monsters happy as the final shot confirms that they have at last successfully seduced her.
Kanye West – Bound 2
Now I'd love to think that Kanye West was a visionary almost as much as he would, but when he started regularly rapping about sleeping with women, for me, it all fell apart. Typically, he insisted on taking it one step further, acting out 'the act' in an uncharacteristically jiggly fashion with his wife-to-be on a stationary motorcycle. No number of galloping white horses across beautiful American landscapes could distract me from how insanely weird this is.
Backstreet Boys – In a World Like This
Recent cultural history tells us that a successful video these days is usually made up of a good combination of ironic self-awareness and a healthy number of twerking background dancers. What it has not taught us is that, no matter how famous you once were, air-grabbing and extreme earnestness are not part of the 21st century success recipe. Unfortunately, the Backstreet Boys missed this memo. So they made a video with couples hugging and crying as they watch terrorist footage on the TV, while 'the boys' do the same routine they did back in 1997, when they didn't look like meth addicts and they weren't in a cornfield. What's weird about this is how no one stopped at any point to notice how awful it was and call it all off. Terrorism may indeed be a tragic reality 'In a World Like This', but sois grossly packaged capitalism in the form of desperate comebacks.
Beach House – Wishes
We appear to be at some kind of futuristic sports event – something between quidditch and the Hunger Games, but in slow motion. Judging by the quasi-religious hysteria that the crowd is breaking out in, you'd think that we were watching a half-time show even more legendary than the time Janet Jackson's nipple popped out at the Superbowl. But no, it's actually just Twin Peaks star Ray Wise singing Beach House atop a horse, some cheerleaders doing some half baked gymnastics and a guy playing with nunchucks. There might be some biting social commentary going on here, but it's too weird for me to decipher.
The Weeknd – Pretty
Throughout his short career, Abel Tesfiah's success has come from the mystery surrounding his persona. Because he doesn't do interviews and barely shows his face, we are left wondering whether the abundance of violent sexual encounters and drug obsession in his lyrics are actually (and worryingly) him, or an intriguing persona he has created in a similar ilk to Eminem's Slim Shady. Watching this video, you can literally see frame by frame him completely blowing it, becoming a total parody of himself, and ruining his aesthetic. What's happened is that instead of casting his disembodied ghostly voice as the violent sexual criminal, where it remained believable, he has cast his physical self. His baby faced, pineapple-haired self. As he shoots his cheating girlfriends house to smithereens, we mourn for good the mystery and subtlety of The Weeknd. This video itself may not be that weird, but its creation was a really weird decision.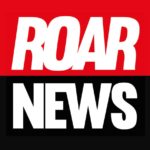 King's College London. Award-winning student newspaper, a platform to share your story, and a publication that holds entities accountable when no one else dares.