Are you a fan of modern interpretations of Shakespeare? Arts Editor Jessica Moffatt-Owen was skeptical, so find out what she thought of this revamped production of A Merchant of Venice.
I'm going into the Brockley Jack Theatre full of scepticism. Not necessarily the best way to start watching a play, but in my eyes, modern interpretations of Shakespeare are rarely successful at the best of times. I have a grave feeling in the pit of my stomach that a small scale production in the depths of South East London, putting on a 50s/60s production of the Merchant of Venice, might be a bit… lacklustre. I settle down into my seat, in one of the most intimate venues I have ever been in, with about 40 other spectators ready to see the show.
The opening doesn't give me much hope. Cue some strange techno house music, and the entire cast parading in slow motion around the only piece of stage furniture in the room – a large, wooden table. The cast are making a plethora of strange noises: gasping, yawning, shouting, grunting. I am already perplexed.
After this strange interlude and me thinking, "Oh fuck, I have to sit through 136 minutes of this uninterrupted," the actual Shakespeare began. I was heartily impressed. The cast, you could tell, had really thought about the meaning of the words Shakespeare put on paper, and gave humorous tones, stress and meaning to all the right parts – something which I have seen much larger scale productions fail to do. There is nothing quite as excruciating, and not to mention confusing, for a spectator than to watch a cast just reel off words without giving an interpretation as to the meaning. The Lazarus Theatre Company clearly have a grasp of the bard.
Highlight? Most definitely Alexander Shenton, who played Bassanio (and the Prince of Morocco). Not only did he look a bit like Ryan Gosling, i.e. brilliant eye candy, he played a witty, feeling, deep Bassanio. His slight detour into the Prince of Morocco, one of Portia's suitors, was easily one of the outwardly comedic elements of the Merchant of Venice. Overtly ridiculous, pompous and arrogant, I certainly found myself chortling. Rosemary Lippard brought a serious amount of sass and smarts to Portia, who I find on paper to be nowhere near as sharp-tongued and quick-witted as Lippard portrayed her to be.
Positives: the actual poetry and language of Shakespeare was given great credit. Now, for the not so positives. Ricky Dukes, who adapted and directed this production, left me a bit bamboozled at times. In a scene where Lorenzo is going off to rescue/kidnap/run away with his love, Jessica,  the original Shakespeare text involves  a gang of fellows in Venetian masks, in the midst of a night of revelry. In this production, there was disco music, every member of the cast was on this wooden table and, swear to God, doing the Macarena. To disco. On a table. In animal masks. Bleating like sheep and neighing like horses. What the bloody hell is going on?!
Another trippy moment is during the all-important choosing of the caskets. A member of the cast, representing fortune, wears a clown mask and just stands next to Portia, gesticulating and laughing sporadically. I was not sure how I felt about this at all. Very, very odd indeed. Not to mention the quite bizarre closing scene with Shylock (played brilliantly by Stephen MacNeice, who seemed to inhabit all of Shylock's stubborn ways and ridiculous echoing to a tee) standing underneath a shower, proclaiming his need for Jews to be seen like every other man.
What I also find quite unsatisfying, as an English student studying this play in the final year of my degree, was that so much was cut. A lot of my favourite scenes were cut – including a vast amount of the comedy, unfortunately. The most laugh out loud, Shakespearean comedic moments in the play are performed by the clownish figure of Launcelot Gobbo, who I believe had one line. Marriage and union are the central points of a Shakespearean comedy, and the highly sexualised exchange of rings and retiring to the bedrooms in the final act of Merchant was completely cut. Instead of ending on a high, there was a lamentation for the state of Jews in Venice. Not a Shakespearean comedy in my eyes.
Therefore, a tale of two parts. Great acting and interpretation of Shakespeare's playwrighting skills, immensely strange production and stage performance. We must bear in mind that I have never liked modern interpretations of Shakespeare before. For a performance that will definitely make you think and laugh, and for something a bit different… I would recommend splashing out a tenner on a ticket if you're local. But if you're like me and care for something a bit more traditional, maybe give it a miss.
Merchant of Venice is running until 7th December at the Brockley Jack. Get your tickets here:Â http://brockleyjackstudio.ticketsource.co.uk/events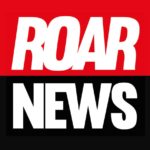 King's College London. Award-winning student newspaper, a platform to share your story, and a publication that holds entities accountable when no one else dares.