The King's College Life Society has the right to exist, but pro-choice views are the ones truly supporting women.
The arrival of a new pro-life society at King's has caused a bit of a stir among student groups. It has also caused a lot of vague, confused debate: how should we feel about the King's College Life Society? Why are they here? Should we pick a side, or sit on the fence?
The society was set up as a response to a motion put forward at KCLSU, one proposing that the union should officially adopt a pro-choice position and not only refuse to fund, but actively condemn any pro-life groups on campus. The motion was withdrawn before campaigning started, but this moved a group of students to create a group for those on campus with pro-life views.
I entirely defend their right to do this. Everyone should have a space where they can share their views with like-minded people, as well as the opportunity to engage in debate or take part in campaigning for their beliefs.
Meanwhile, the pro-life position is hardly lacking in advocates. Politicians in the US (predominantly rich, white, cis men) are constantly pushing to create new laws to restrict women's access to abortion, and various politicians in the UK have expressed their beliefs that the time-limit for abortion should be severely lessened. Most worryingly, Nadine Dorries doesn't seem to be going away any time soon.
However, my support for the right to free speech and opinions does not mean that I in any way agree with the pro-life position. As a strongly pro-choice feminist, it's clear to me that the subjective argument around when the personhood of a foetus begins should remain a personal belief, not one that 'pro-lifers' can force upon others. There are those within the pro-choice movement who do believe that foetuses have personhood or who dislike abortion, but respect the rights of other women to make choices about their bodies as they see fit. As the familiar phrase goes: if you don't like abortion, don't have one. No one is making you have an abortion, but you do not have the right to prevent other women from coming to a different decision for different reasons.
This is not to say that pro-life beliefs do not serve useful purposes for women. Upon engaging in a discussion on the Facebook page of the KCL Feminist Society, the president of the King's College Life Society found that pro-choice feminists agreed with her that there should be more support for students who find themselves pregnant, wish to keep their baby but also to continue with their studies.
Unfortunately, the logic stopped there, although given a reference to "the abortion industry" (sarcastic quotation marks my own) on the society's Facebook page, I had not been greatly optimistic to begin with. A point was raised that tends to stump pro-life views: banning or restricting access to abortion does not reduce abortion, it increases the frequency of dangerous, illegal abortions, and women die.
Abortion will never be eradicated because women will always want to make the choice not to have a child that they are unable or unwilling to take care of. The profile picture of the society's Facebook page states "I am for our children; I am for our women; I am for life", but if pro-lifers were really 'for women', they would understand that women need and deserve safe choices.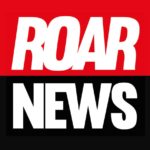 King's College London. Award-winning student newspaper, a platform to share your story, and a publication that holds entities accountable when no one else dares.