By Harriet Thompson
Recreating onstage Anthony Burgess' iconic 'A Clockwork Orange' was never going to be a simple task. Given the unusual language and strong sexual and violent content of the novel, along with the cinematic legacy of Stanley Kubrick's film, the choice to adapt this tale for the theatre was a decidedly brave, and probably unwise, one.
Arcola Theatre's larger studio space is the location for this fresh take on the story of a young man's descent into violent crime and his subsequent treatment using shock therapy techniques. The company of 5 actors (4 men, 1 woman) share the role of the story's protagonist, Alex, and multi-role the other characters, creating a universality that despite its relevance, somewhat compromised the plot. The cast were dressed in smart clothes; white shirts and black trousers with skinny ties and knee high leather boots, costumes reminiscent of Alex and his gang's iconic uniform in Kubrick's film – the only things missing were mascaraed eyes and bowler hats.
Despite moments of clever and amusing theatricality, such as a man lying on the floor balancing a pint of milk on the side of his head for an absurdly long five minutes and the use of Barbie and Ken dolls to act out a sex scene, the production lacked the originality and vision of Kubrick's film. Although I wasn't bored – on the contrary I found the production rather vivid and unsettling – I didn't quite 'get' it. The decision to stage this well-known, widely read and successfully adapted book is surely a statement that you have something new and relevant to say. However, I'm not sure that Volcano Theatre, who despite their young cast have been producing theatre for over 25 years, really lived up to the artistic policy of being an 'original voice in theatre'.
This ensemble led piece was well-executed, with funny moments, slick physicality and a vibrancy that pulsed throughout. But, unfortunately, it reminded me slightly of an A-Level Drama performance and I felt that Burgess' dystopian novel deserved a little more than what this production was able to achieve.
Volcano Theatre's A Clockwork Orange is showing at the Arcola Theatre until 21st April. For cheap tickets, take advantage of Arcola's Pay What You Can night on Tuesdays – a good way for students to spend an inexpensive night at the theatre. Tickets go on sale at 6.30pm but queues start forming from about 6 pm so get there early to avoid disappointment!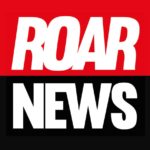 King's College London. Award-winning student newspaper, a platform to share your story, and a publication that holds entities accountable when no one else dares.