The 2020 London Varsity Series is fast approaching and in anticipation of a special one-off Varsity edition of Roar News, we'll be publishing our previews online to get you ready for what promises to be an exciting Varsity.
Netball
Sunil Thakur
Last year's Varsity for KCL Netball is on to forget, having lost by 25 goals there is not much more to be said. This year they are bringing a completely fresh team with new players, new coaches and a new training schedule which has transformed the squad which has led them to a successful season so far. The new players have been adapted into the squad brilliantly, with each individual bringing something unique to the team along with a joint love of the sport. This year there have been many intense goal-for-goal matches as well as some incredible comebacks to win solid games, with the team reaching the Quarter Finals in both the LUSL and BUCS cups, spurring the, on for this year's Varsity. KCL Netball are particularly proud of their killer defence and especially their GK, a dynamic trio who have proved to be extremely effective in their play against some of their toughest opponents this year. The KCL Varsity squad are bringing a wealth of diversity and experience to the court this year, and are looking forward to a strong, hard-fought game but they are excited for the challenge. 
Help paint the town red this year by supporting King's in Netball at Somers Town Community Sports Centre from 7pm on Tuesday the 10th of March.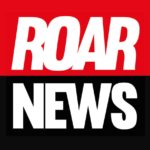 King's College London. Award-winning student newspaper, a platform to share your story, and a publication that holds entities accountable when no one else dares.