The 2020 London Varsity Series is fast approaching and in anticipation of a special one-off Varsity edition of Roar News, we'll be publishing our previews online to get you ready for what promises to be an exciting Varsity.
Women's football
Akshat Chandel
On Friday the 13th of March, Coles Park in North London will witness another instalment of the Women's Varsity football match between KCLWFC and UCLWFC. KCLWFC were disappointed to lose 4-1 in last year's fixture, and will be hoping for vengeance against their fierce rivals. KCLWFC will be emboldened going into this game having had a strong league season (as of 31st January), having won 4/5 of their games in the BUCS league. They will also be further motivated by their 2-1 loss against UCL's 1st team. This result however already demonstrated marked improvement from last year's varsity game, and the team can take heart going into this year's game. 1st team captain Michelle Keller said: "I expect a closely contested encounter, with the team that showing more fight, desire and passion coming out on top, which I hope will be us! I personally am thrilled to lead the team onto the field and seek the fruit of all of the planning and hard work that has gone into this game." The MVP from the team's last game against UCL, and a player to look out for, was Rebecca Visser, who is a "strong defender, with a presence on the pitch, equipped with both pace and an astute defensive awareness."
Help paint the town red this year by supporting King's in Women's Football at Haringey FC from 5:30pm on Friday the 13th of March.
This event will be broadcasted LIVE by Roar News.
Men's football
Akshat Chandel
On the night of Friday March 13th Coles Park in Haringey will witness another edition of the Men's London Varsity football match. Last year we saw a disappointing performance from KCLFC, with the match finishing 2-0 to UCL, without KCL ever seeming to threaten. This season however KCLFC have shown strong form going into Varsity, being unbeaten in the LUSL league having beaten the likes of GKT and the UCL RUMS team by a one goal margin. Based on results KCLFC seem strong defensively only having conceded more than 1 goal only once, and they have kept 3 clean sheets. In the BUCS league the team have showcased their goal scoring prowess having put 5 past both Canterbury CC and Medway. KCLFC are a clearly well rounded team which bodes well for a feisty varsity clash. Captain Conor Bassett stated: "it's been a positive season thus far. We're top of our LUSL league and chasing promotion in our BUCS league. We've assembled a talented squad with strong performances on and off the pitch. Special mention for top goal scorer Eddie Mort. We expect it to be a tough and competitive match as it always has been. Given that the game is the closing event of Varsity. We meet UCL a week before the Varsity game itself in the league where we hope to get a feel for them. But overall as a team we are confident of bringing home the trophy."
Help paint the town red this year by supporting King's in Men's Football at Haringey from 7:45pm on Friday the 13th of March.
This event will be broadcasted LIVE by Roar News.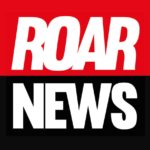 King's College London. Award-winning student newspaper, a platform to share your story, and a publication that holds entities accountable when no one else dares.