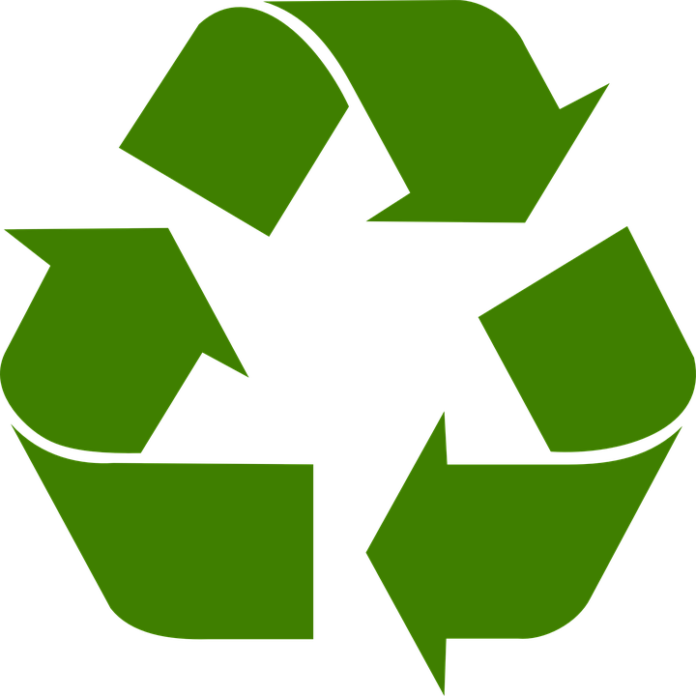 In a quest to investigate the College's recycling efforts, writer Gabriel and comment editor Emilia surveyed 29 King's Students and interviewed Josh Pullen, who is part of the Estate's and Facilities' Sustainability Team and responsible for recycling at King's.
The topic of recycling has been around for years and has certainly been subject to forgotten new year resolutions. We have all grown up with the reuse, reduce, recycle phrase. As accepted and mainstream as recycling might seem, it is shockingly neglected by individuals and nations alike. This made us curious about our university's efforts and our student body's awareness. Despite improvements to previous years, the UK's recycling rate for waste from households has not even reached 50%, while the EU has set 50% as their recycling target for 2020.
The good news, is that 60% of UK households are recycling more than a year ago. The bad news, is that in England, the amount of waste incinerated has increased. Some have suggested that this is due to more plastic being burned after China had decided to no longer accept the UK's plastic.
To a large extent, preventing waste to be sent to landfill lies in our hands. Taking a look inside King's might give us a little recycling-motivation boost. In order to investigate how informed students are about what to recycle, we surveyed 29 King's students. We found that…
More than half of the respondents do not feel confident in their knowledge of what to recycle.
Even though…the majority of respondents know where to find the information.
and are aware of why recycling matters.
This is interesting. If half of the respondents are uninformed about a process that is so established, and most respondents understand its importance, is there perhaps a lack of motivation? We wondered whether King's has any role to play in this. Perhaps seeing a clear communication of what to recycle at university and effective execution of such would motivate people to do the same at home.
However, most respondents do not think King's has communicated the recycling topic well.
We went to the underworld of King's, the administration building, where people work hard to keep everything running. Josh Pullen, who is "managing the Waste to Resources project which aims to increase the university's non-hazardous waste recycling rate to 70%" agreed to meet with us. We were impressed with the positive change that has occurred – a big motivation which hopefully moves King's students to stay strong in their recycling game and should encourage the university to draw attention to their efforts.
In 2016-2017, the Strand produced 615 tonnes of waste alone, while the total operational waste in 2017-18 was equivalent to 190 London buses. We are all contributing to this number. But as Josh said, "it's about giving people the right choices" too, because "most people will do the right thing."
In September 2019, the entire estate actually had a recycling rate of 65%. This differs greatly to the 37% in 2017 and approaches its target for 2020. What don't we know about their efforts?
King's changed its waste management contract – it's made all the difference.
Three years ago, all of the College's waste contracts were with local authorities (councils). A business proposal went through to bring all local authority contracts under one, which made waste management more strategic. SimplyWaste, a medium-sized company which only services London Boroughs and Oxford, now works with King's and weighs every single bin. This means transparent reporting – getting the facts straight about where the College is at, was the first step to improving our recycling quota. Through SimplyWaste, the university also has a dedicated account manager they can call anytime.
Giving people the right bin to make the right choice works wonders!
Apart from changing its waste management contract, giving people the right bins contributed greatly towards the upward trend in recycling. Josh and his team found that a lot of general waste turned out to be recyclable. In addition, under-desk bins were removed in order to centralise the bin system, while food waste caddies were introduced into offices and canteens. Cardboard has now been segregated from recycling, meaning that it will be made straight into new cardboard for free (the College still generates about 11 tonnes of cardboard per month).
But Josh also told us that when waste lands in the wrong bin, it's the cleaning team that fishes it out – being aware of what bin you throw your waste into, affects the people who sort through at the end.
So where does that leave Josh and his team?
"After diversifying waste streams, waste must be reduced."
After drastically improving its recycling game, King's is now looking into reverse vending machines, where a plastic waste stream would reduce the cost and volume of waste. On top of that, the four residences are hoping to incentivise students to recycle more by offering to collect the recycling bins and only leaving the general waste up to students to take out. Josh and his team are also looking at partner residences like UNITE, to encourage them to recycle.
In the NUS recycle league, King's ranks as the university with the third highest recycling rate, after Bath Spa and Worcester. They are hoping that such friendly competition will encourage other universities to take recycling seriously. Josh's last message for all students, is:
"If you're not sure, put it in the general waste. You want to keep the recycling bin as clean as possible so it keeps its value."
King's has clearly done a lot more than survey respondents might have been aware of. We think King's can be proud of itself but perhaps should communicate its efforts better. Now it's up to us though to make sure our recycling game is just as strong.