As live music events have been cancelled or postponed because of the COVID-19 pandemic, the music industry has taken a wholly online turn. The internet has long been used to advertise, promote and distribute music, but now it's become the mainstay for live performances.
Since lockdown started, many singers, musicians and DJs have live streamed concerts from home through social media and video conference platforms. A major example of this is the global concert curated by Lady Gaga with Global Citizen – One World: Together at Home. The event raised millions of dollars for coronavirus relief and featured an array of live music acts.
Minor examples of live music moving online include password-walled Zoom parties with regular and celebrity DJ guests. Up to 1000 people can attend these events, with a password announced before they begin. The most notable one has been the queer club, Club Quarantine.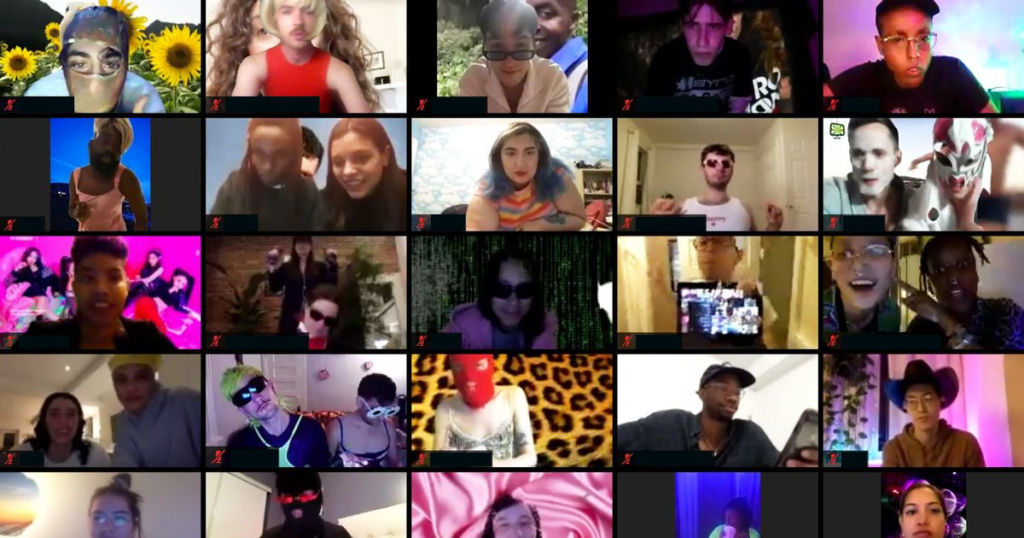 Live music has also been performed through the computer game, Minecraft, which attempted to reconstruct a music festival virtually. An example of it, from early May, is the Block By Blockwest Festival, that featured numerous artists playing pre-recorded tracks live on one of three stages. Apart from the event being live streamed, people could log onto the festival's Minecraft server and jump around with their digital avatars and their friends, all the while seeing their favourite bands control their own Minecraft-skinned versions of themselves onstage. The NME gave the festival 4 out of 5 stars.
A notable case of immediate musical reactions to the pandemic is Portugal. The country organised the Eu Fico em Casa (I Stay at Home) Festival, performed on Instagram Live from 17th to 22nd of March. During the festival, each musician performed a 30-minute set and then passed it on to the next act. Another example of the country's musical responses to the virus is the release of the fado singer Mariza's 'A Nossa Voz.' Its music video features the realities of life in lockdown, showing the empty streets of Porto and scenes from within people's homes. In late May, various video-call duets were hosted by another Portuguese musician, Maro, whose guests included Eric Clapton. Soon after, The Legendary Tigerman played a three-song concert from his Lisbon home for Rolling Stone France's 'In My Room' series. The Portuguese have also launched the Play it Safe platform to raise money for its (primarily) homeland musicians.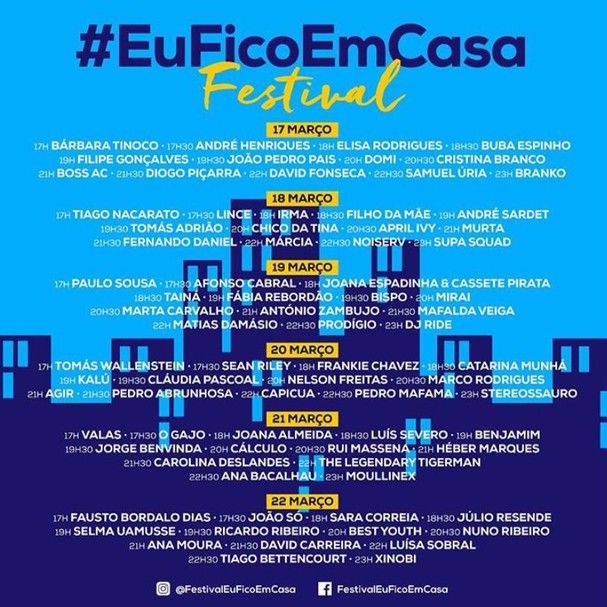 Songs that tackle new ways of life in a COVID-19 world have also been released. A non-exhaustive list of tracks includes: The Rolling Stones' 'Living in a Ghost Town'; Alice Cooper's 'Don't Give Up'; London drill rapper's Psychs, 'Spreadin' (Coronavirus)'; American alternative band Kitten's 'My House'; and an acclaimed do-it-yourself album, recorded entirely from home in six weeks, how i'm feeling now by Charli XCX.
Older music has also taken on renewed relevance during this time. The message of economic decline and unemployment in Thatcher's Britain, from The Specials' 1981 song 'Ghost Town,' reflects Boris Johnson's COVID-19 Britain, as the virus has also brought with it an economic and unemployment crisis. Similarly, Sade's 1992 song, 'Feel No Pain,' describes multiple members of one family being made unemployed, which is another familiar reality.
There are countless more examples that demonstrate how the music industry has adapted to current events by going online, and the implications of the shutdown on live venue performances may have profound consequences for the industry post-COVID-19. As shown by new music releases during lockdown, mainstream music has returned to its more primitive forms of production: recorded at home with little equipment, yet still commercially successful. Artists may now reconsider their need for expensive studio sessions, grand marketing plans and release schedules, as they have shown their management and executives their more independent approaches. The live industry, too, might consider using the online sphere post-COVID-19 more expansively. When it does return in a 'physical' form, there may be decisions to live stream certain concerts for those unable to attend.
These might be the music industry's newest – now well-tested – strategies going forward.