By Gabriel Rinaldi and Sebastian Baciu
A few weeks before the general elections, we look towards the political party societies at King's College. How do they perceive the topics as young students? Where do they think the thematic priorities are? 
Roar spoke to Lawrence McNally, former president of the Green Party Society at King's. The History student ran for office as the Green Party's youngest candidate in the 2017 general elections after deeply shaping the KCL society over the last years. Lawrence is now pursuing a Classics master's degree in Cambridge. 
R: Will you run for office again?
L: Not this time! We've got some fabulous candidates running and I've only just moved to Cambridge, so I wouldn't feel right to stand somewhere I don't know.
R: Are you as a society happy with the Green's position on Brexit?
L: I think our position makes the most sense. Now that we know details about the Brexit deal and how it will have disastrous effects on those struggling most in society, it seems only fair that the public is consulted to see if this is what they wanted when they voted in 2016. A People's Vote is the logical conclusion to this political gridlock.
R: Do you think it is fair to characterise this as a single-issue election? 
L: This is by no means a single-issue election. We're going to be electing a government that will represent us for up to five years. Sectors like education, health, and the environment are far too important to be sidelined by a single issue such as Brexit. But we can't ignore the fact that Brexit will dominate political discourse. Electing representatives who will stand proudly in favour of remaining in the EU, by means of a People's Vote, is a matter of paramount importance.
R: The Extinction Rebellion has been almost permanently in the news in recent months. Will this be the first election in which the climate issue substantially affects how people vote? 
L: I really do think that people are starting to recognise just how important the climate emergency is. The Extinction Rebellion and Greta Thunberg have been fantastic in challenging governments to pursue evidence-based climate policy. At the heart of the Green Party is the commitment to environmental protection, and so I hope that this will influence people when they are deciding which party they should vote for. This year alone we've had far more elected politicians than any other political party arrested for taking part in environmental-related demonstrations – we are serious about tackling the crisis.
R: Outside of the Brexit debate, what are you proud to be able to say your party stands for in this coming election?
L: We've had some excitingly progressive policies emerge from the conference, but what I'm most excited about is the work the Drugs Policy Working Group has been doing. Reforming legislation surrounding Cannabis is key to taking the supply and control out of the hands of dangerous gangs, while also providing tax revenue which can be pumped into our chronically underfunded public services. We're also passionately in favour of introducing Proportional Representation so that everyone's vote really does matter, and the electorate isn't forced to vote for the lesser of two evils.
R: What work is there to be done in the education sector and how can politics improve the lives of students?
L: I think that we're an incredibly rich country – one that can afford for education to not be a commodity that is bought and sold. But ultimately, maintenance loans and grants are what prevent students from poorer backgrounds attending university, so that should be the main priority for policy.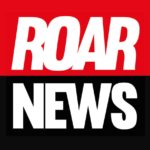 King's College London. Award-winning student newspaper, a platform to share your story, and a publication that holds entities accountable when no one else dares.