Two of the societies mentioned in the recent Bush House Security Report have released statements condemning King's for their "incompetency and wrongdoing" towards students during the Queen's formal opening of Bush House.
The report which was investigating the reasons why certain students were refused access to Bush House during the Queen's royal visit on March 19th mentioned the two societies by name as being targeted by the King's security team.
Three other activist societies, KCL Cut the Rent, KCL Intersectional feminist society and KCL Climate justice, were also mentioned in the correspondence made between the security team and the Metropolitan Police, who were also involved.
In a joint statement released by both KCL Action Palestine and KCL Justice for Cleaners, the two societies said that "Despite KCL flip-flopping and shifting responsibility, it is clear that the institution of the university has utterly failed".
The two societies also accuse the KCL management of being "legally and morally, […] not able to run a university" as well as reiterating their concerns with the handling of the event.
After recognising the necessity for an inquiry and a report and complimenting the realistic and damning tone that acting principle Evelyn Welch took, they continue to further lambaste the report's "failure to address the racial and political profiling that occurred".
They went on to claim that "emails between management clearly show targeting of specific campaigns (KCLAP and JFC)" while also noting that "almost all those banned were people of colour", concluding that "this must not be ignored".
Following their list of concerns, the two active political societies set out a list of four demands, namely:
"An immediate commitment to rooting out institutional complicity with violations of Palestinian human rights"
"The desecuritisation of all aspects of KCL, including bringing all security staff in-house, removing card barriers on campuses, dismantling of the PREVENT program"
"A complete restructure of KCL, to bring power to the workers and students […] beginning with the resignation of every member of Senior Management and the democratic election of their replacements"
"Personal compensation for everyone targeted by the immoral, illegal actions of KCL management".
The statement concludes that "failure to comply with any or all of the above will lead us to take legal action".
King's and KCLSU are yet to officially respond to the statement.
The full KCL Justice For Cleaners and KCL Action Palestine Society statement can be read here.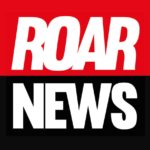 King's College London. Award-winning student newspaper, a platform to share your story, and a publication that holds entities accountable when no one else dares.