THE London Varsity Series is well poised at 2-2 as we move into Day 2, after UCL picked up points at the fencing yesterday before King's found success in the hockey.
The Varsity action returns to the Lee Valley stadium at the Olympic Park tonight from 7pm as the medics from both universities take to the Hockey pitch to continue the Varsity rivalry.
Day 1 saw the curtain raised on the 2015 series with fencing up first at UCL's Wilkins Cloisters venue. Captain Brynmor Saunders' Men's side secured an impressive victory in the Sabre, but were emphatically beaten by their Olympic standard opponents in the Épée and Foil competitions, eventually losing 132-89 overall.
It was a similar story in the women's fencing who were always up against it without a sabre team unlike their opponents. They started well with an impressive performance from Blankenhaus helping lead the team to a narrow 45-43 victory in the first foil event.
But despite clear passion being produced by captain Vicenti, she was unable to prevent the side losing both the Sabre and Épée, before going down 133-105 in total.
But King's fought back at the Lee Valley Tennis and Hockey Stadium under the floodlights. First up, the Women's put their lower league opponents to the sword and repeated their 8-0 victory earlier in the season.
Duh duh duh duh duh duh duh da. Duh duh duh duh duh duh da 3-0 @KCLHC pic.twitter.com/PHRC62GTTm

— KCL World Sports (@KCLWorldSports) March 6, 2015
Next up was a repeat of one of last year's closest Varsity competitions, which saw KCL Men's Hockey beat their opponents only after coming from behind and winning a penalty shoot-out.
King's Sport Team is here for #VarsityKCL kick off ! @Team_KingsSport @KCLSU_Reggie pic.twitter.com/k08kHIL8Cy

— François Mallet (@FrancoisSB01) March 6, 2015
This year the tie began edgily and led to UCL taking the lead initially, but goals from McLauchlan and McCombe before halftime gave the King's side a 2-1 advantage going into the break.
The team then held out against strong pressure from their opponents, and special mention has to go to captain Brynmor Saunders who pulled off a number of crucial saves for his team when it seemed UCL were destined to equalise.
In the end the side held out, and the series was levelled at 2-2.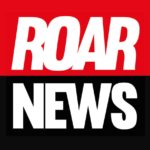 King's College London. Award-winning student newspaper, a platform to share your story, and a publication that holds entities accountable when no one else dares.