US-BASED British-Nigerian actor Adewale Akinnuoye-Agbaje has made huge strides since graduating with a law degree from King's.
Famous for the roles of Mr. Eko in Lost and Simon Adebisi in Oz, he recently starred in Pompeii, Annie and Thor: The Dark World. His career is currently taking a new turn as he prepares for his next role in hit HBO series Game of Thrones.
As we found out, he will play slave master called Malko who does not feature in the books and whose will be selling Jorah Mormont and Tyrion Lannister off at the start of the first episode of season five.
'I didn't know I was going to become an actor'
Akinnuoye-Agbaje was actually invited to join the show. "It's taken twenty years to get to that point and when you get to it, it's a compliment."
When asked about more details about his character, he could not divulge a thing. Needless to say, he would not even answer the ultimate sneaky question: describe Malko in three words: "Oh goodness… I would say: 'not allowed to say'.
Discussing his time at King's Akinnuoye-Agbaje said:
"I didn't actually know at the point of the MA that I was going to become an actor. I knew that I was going to do something creative because I was very good at art, and musically, I was talented but I had never tried my hand at acting."
It was his disciplined legal background that equipped him with the method and sense of purpose required to succeed in the highly competitive film industry.
'Extraordinary memory'
At his first audition for Congo (1995), he was able to recite his lines straight away: "I realised I had a very extraordinary memory and that this was only because of law and all the cramming I was used to. I think he was so impressed that he called me back."
Yet his progress was hampered by bureaucratic stumbling blocks: "Despite getting all these offers, I couldn't actually take them up because I didn't have any papers.'
These technicalities were the toughest challenges he had to face during his first years in the US. But the time was right: Hollywood was experiencing a fad for African-themed movies much along the lines of his first roles in Congo and Ace Ventura goes to Africa.
For them, Adewale was hard to pin down. "They had absolutely no concept of what a black Englishman was… I was like 'there are actually a million of us here since the 1950s, but yes I am one of those'"
'They were scared I would embarrass them'
When the industry started looking in new directions, Adewale reinvented himself despite his agent's pessimistic predictions. "They said, 'we'll call you back when they need someone to make African themed-movies'. And I said, but what about American ones?"
"When they pointed out that I didn't have an American accent, I told them I could learn and asked for one chance. They were scared I was going to embarrass them. It was a Friday and I just sat there watching shows like The Fresh Prince of Bel Air to mimic the accent. I went in on Monday, did the audition and got it."
Other upcoming projects reflect his thirst to take on more varied roles. In 2015, he will star in Trumbo, a tale about Dalton Trumbo, the scenarist who was blacklisted from Hollywood, as well as Concussion, a sports drama with the likes of Will Smith and Alec Baldwin.
He also intends to return to King's in the future to undertake a PhD which will include both his love for film and for law.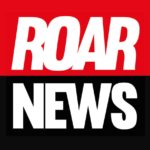 King's College London. Award-winning student newspaper, a platform to share your story, and a publication that holds entities accountable when no one else dares.