KING'S chiefs wanted to change the College's slogan to "At the heart of world thinking" as part of the King's London rebrand – but the top governing board clashed over the plans.
The 'new look' of the rebrand was intended to be "more coherent" and "would emphasise the connection between King's and London", according minutes of a College Council meeting.
Members were "broadly supportive of the proposed change of name and the proposed visual identity (with one member noting his opposition to the proposed monogram)." It's unclear who this was.
According to the board: 'King's London' was "already used as shorthand for the College in some quarters."
No consensus
The proposed slogan was favoured by the Principal's Central Team (PCT), but the highest decision-making board – the College Council – couldn't agree on the strapline.
"If King's was unable to adopt the right slogan, it was suggested that it would be better not to have one," members thought.
There was no "overall consensus" in favour of the proposed slogan during the meeting, and Principal Ed Byrne told Roar last year that he didn't want to "dictate" the slogan.
However, Ed, who only joined King's after the vast majority of the rebrand work had been completed, said he wanted people to use different straplines.
He offered two: "one of the world's greatest universities" and "a great university in the heart of London."
LSE rivals

College Council members also said that "King's appeared to lack confidence in the image it projected, and to undersell itself in the media in comparison to other, smaller rivals like the LSE."
The rebrand proposals included a core 'brand narrative' "intended to articulate the 'essence' of King's" – it's thought that this could still could be rolled out even if King's London is dropped.
Plans to rip out the word 'College' and rebrand to King's London with a new minimalist logo were met with fierce criticism from students, staff and alumni last December.
Since then the College reopened consultations on the rebrand, and held two open fora on the plans.
Ed told Roar that if there was continued opposition to 'King's London' it would be dropped, but the ultimate decision rests with the College Council.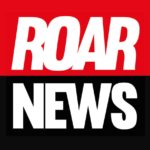 King's College London. Award-winning student newspaper, a platform to share your story, and a publication that holds entities accountable when no one else dares.