IT'S not an exaggeration to say that it's bit more than a sport; it's a way of life.
All those early mornings, when everyone else is nicely tucked up in their beds and you're stomping your way to training in the freezing cold. You do have to question your own sanity at moments like these.
Sense of belonging
Why then do we do it? Well, because it's all worth it in the end. The sense of belonging you get from being in a sports team is second to none.
There's something incredibly satisfying about seeing the team's (and your own) progress over the space of a few months.
That disjointed, shaky and unsteady first outing on the water becomes a seamless exercise of team cohesion within the space of 3 months. That feeling that you get when the boat is going smoothly, everyone moving in perfect rhythm is second to none.
Make friends for the rest of your life
You will make friends who will stick with you for the rest of your life. University is the perfect place to start a new sport – for the more competitive sportsman/woman, you can take part in Head of the River races on the world famous Thames.
For those amongst you looking to just meet new people, the social nights with other rowing clubs should more than cater for your needs.
And for those who just want to try something new and have a bit of fun, then there's not better place.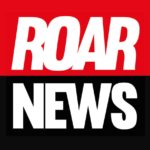 King's College London. Award-winning student newspaper, a platform to share your story, and a publication that holds entities accountable when no one else dares.