KING'S has fallen from 19th to 28th in this year's university league tables while student satisfaction levels plummet.
Headline figures include a massive fall in student satisfaction from 51st to 111th since 2012, putting King's near the bottom of the pile of the 123 unis ranked.
However, graduate prospects are 7th in the country, beating UCL (9th), LSE (21st) and Oxford (14th).
The results, released yesterday by the Complete University Guide, include data taken from the National Student Survey (NSS), which students were strongly encouraged to fill in.
Longer term, King's appears on a downward trend since reaching a 13th overall ranking in 2011.
Many league tables are released throughout the year, with King's being ranked 19th in the world in the QS rankings last September.
The rankings take nine factors into consideration including research assessment (20th), student-staff ratio (4th), good honours (12th) and degree completion (25th).
Both KCLSU and King's have been contacted for comment.
Data viz by Ben Jackson.
What do you think? Are league tables an accurate reflection of life at King's or is it better than the stats suggest?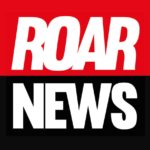 King's College London. Award-winning student newspaper, a platform to share your story, and a publication that holds entities accountable when no one else dares.