KING'S gave an Honorary Doctorate to the Sultan of Brunei, who introduced laws calling for homosexuals and adulterers to be stoned to death.
The College conferred the highest honor to the Sultan, 67, in April 2011 in recognition for establishing links between KCL and Universiti Brunei Darussalam.
The first stage of Sharia law, which will eventually include stoning of homosexuals and adulterers and severing of limbs for theft, were introduced in the state on May 1.
A College spokesperson told Roar! this afternoon: "An Honorary Doctorate was bestowed upon the Sultan of Brunei in April 2011 for his lifelong commitment to higher education. This preceded the introduction of Sharia Law in Brunei. We continue to monitor Foreign Office advice."
King's did not comment on whether they planned to revoke the degree.
The state of Brunei, home to just over 400,000 people on the island of Borneo, is rich with oil and gas exports and is ruled by Sultan Hassanal Bolkiah.
"Under international law, stoning people to death constitutes torture or other cruel, inhuman or degrading treatment or punishment and is thus clearly prohibited," spokesman for the Office of the UN High Commissioner for Human Rights (UNCHR) Rupert Colville said in early April.
The UN voiced "deep concern" about the changes in law and urged Brunei to delay the changes so they could be reviewed to check whether they complied with international human rights law.
According to the Brunei Times, the penal code will be introduced over three years. The first phase will cover fines and prison sentences, the second will cover amputations and the third will cover stoning.
Nikolas Jovčić-Sas, a Theology undergrad at King's, who studied abroad in Brunei, told Roar!: "As a queer student at King's I am ashamed that our university so openly endorses some of the most infamous homophobes of the last few years.
"The College has consistently shown that LGBT rights come second to the reputation of the University, first with Lord Carey now with Sultan Hassanal Bolkiah.
"I came to this university thinking that academia was about the betterment of humankind, now I realize that, at King's, academia is about prestige and money."
The Sultan also has a knighthood from the Queen and another two Honorary Degrees from Oxford and Aberdeen University.
Many prominent celebrities have publicly boycotted hotels with links to the Sultan, including Stephen Fry, Anna Wintour and Sir Richard Branson.
Anthony Shaw, Vice President of King's' students' union KCLSU, has condemned the changes. He told Roar!: "We are lucky to have a vibrant LGBT community here at King's and we fear that the university's continued association with the Sultan will lead to them [members of the community] feeling persecuted and discriminated against.
"We would urge the university to revoke his honorary degree."
In April 2011, a spokesperson from the College said: "Honorary degrees of King's College London are awarded in recognition of individuals' conspicuous merit as demonstrated by their outstanding distinction."
King's currently has 34 students from Brunei studying on undergrad and postgrad programmes.
When introducing the law, the Sultan said: "Today… I place my faith in and am grateful to Allah the almighty to announce that tomorrow, Thursday 1 May 2014, will see the enforcement of Sharia law phase one, to be followed by the other phases."
A motion is being put to Student Council to ask for the student's union to lobby the College to revoke the degree and show solidarity with the students of Universiti Brunei Darussalam.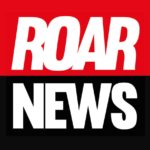 King's College London. Award-winning student newspaper, a platform to share your story, and a publication that holds entities accountable when no one else dares.