By John Allison –
KCL Taekwondo recently enjoyed a huge success at the 17th London International Open competition, with three fighters bringing home two gold medals and a bronze. With other fighters coming from as far away as Holland, Spain and Russia competition was intense. The clubs first medal of the day came from Antonio Gonzales dominating his fight from the start, finishing with an incredible score of 11-1. Antonio went on to win bronze, losing only to the future gold medallist after a close fought semi-final.
Having only started Taekwondo six months ago, Brandon Ellimah-Hall was taking part in his first ever competition, and with competitors fighting at international level winning any matches was set to be a huge challenge. However, the hard training and expert instruction at the club paid off, with Brandon winning gold in his weight and belt category.
The final fight of the day saw 3rd dan black belt Dirk Krüger fighting for King's in the highest weight and belt category. After an intense fight involving a number of high scoring head kicks, he won the fight with a conclusive score of 12-5.
This was a fantastic start to the year for the club, cementing its position as one of the top University Taekwondo clubs. With plenty more competitions planned for the year ahead, including the annual BSTF Student Nationals for which King's is entering 15 competitors, it is looking like another successful year for KCL Taekwondo.
KCL Taekwondo recently enjoyed further success at the 27th Annual British University Taekwondo National Championships, held this year in Banbury, Oxfordshire. A team of 16 competitors, competing in both patterns ('poomsae') and full contact sparring, brought home an incredible 10 medals, including four golds.
The event was held over two days with university teams travelling from across the UK to compete. KCL Taekwondo showed unrivalled commitment from the start with many fighters fasting for the day prior to the weigh-in in order to lower their weight category as much as possible. The first day of the competition was focused on poomsae where King's won an early gold thanks to Taekwondo newcomer Nadine Haebich. A further bronze medal set King's in good stead for sparring on day two.
The sparring was intensely competitive with around 500 fighters from several UK universities taking part. Although this was a daunting prospect for many of the club's less experienced team members, everyone was encouraged to take part with huge ringside support from the rest of the club at every team member's fight. This helped push many to achieve fantastic results at their first ever student national competition, including a silver medal for Brandon Ellimah-Hall, his second medal for sparring since starting Taekwondo at the club just last September. The most intense fighting seen at the competition was in the black belt categories. 3rd dan black belt Dirk Krüger won three fights to bring home gold for KCL in his weight category, beating one opponent (another 3rd dan black belt and an experienced cage fighter) 12-1! Two more gold medals in sparring came from Andy Jian and Abdinaser Ali John, both of whom started at the club just six months ago.
Despite several other universities entering much larger teams into the competition, the high standard of training and strong team spirit at KCL made it the third best university club in the country and the number one in London. This is a personal best for KCL Taekwondo, and demonstrates the talent and excellent quality of teaching available at the club. With KCL Taekwondo always looking to recruit new members, both experienced and beginners, there has never been a better time to try out Taekwondo at King's.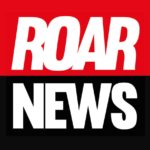 King's College London. Award-winning student newspaper, a platform to share your story, and a publication that holds entities accountable when no one else dares.